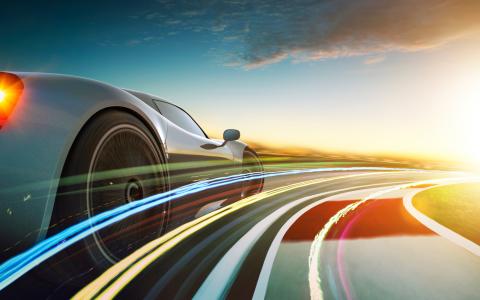 April 18, 2019
(kymanews) -- Analysts at Societe Generale cut their rating on shares of Morgan Stanley from Hold to Sell in their opinion released on February 01. Citigroup analysts bumped their recommendation on MS stock from Neutral to Buy in a separate flash note to investors on January 09.
Analysts at Barclays are sticking to their Equal Weight recommendation.
However, on January 02, they lifted the target price for these shares to $55 from $63. Analysts at Barclays, made their first call for the stock with an Equal Weight rating, according to a research note that dated back to January 02.
By watching the trading activity of corporate insiders, it will become easier to get a sense of Morgan Stanley's prospects. The earliest insider trade took place on 02/26/2019. WIRTH PAUL C parted with a total of 25 thousand shares of the company at an average share price of $42.4. The total for the sales was set at $1.06 million. After this transaction, the Deputy CFO account balance stood at 169.03 thousand shares. The stock grew 13.82 percent since that insider sale. On 01/18/2019, BRODSKY JEFFREY S, Chief Human Resources Officer, sold 15.57 thousand shares at a price per share of $43.38.
This removed 675.21 thousand shares from the insider's fortune and the stock saw an 11.25% rally in value since the news became public. This transaction left 116.36 thousand shares in the Chief Human Resources Officer account.
On 02/26/2018, Deputy CFO WIRTH PAUL C performed a sale transaction worth $1.14 million. This sale at $56.91 each has eliminated 20 thousand shares from the insider's portfolio position. Meanwhile, shares have recorded -15.2 percent decrease since the transaction was reported. The insider now is left with 186 thousand shares remaining in the account. PRUZAN JONATHAN, who performs the CFO job, sold 52.2 thousand shares for $2.89 million. The disposal occurred on 02/16/2018 was priced at $55.35 per share. The share price plunged -12.81 percent since the reporting date. PRUZAN JONATHAN now left with a stake of 130.05 thousand MS stock worth $6.28 million after the insider selling.
Morgan Stanley (MS) is expected to jump by 8.08 percent over the next 12 months, according to price target estimates compiled by finviz.
Meanwhile, they have set a $65-month high price target. This represents a whopping 34.69 percent increase from where shares are trading today. The 12-month median price target assigned by the analysts stands at $51, which represents a return potential of 5.68 percent when compared to the closing price of the stock of $48.26 on Wednesday, April 17.
The lowest price target for the stock is $40 — slightly more than -17.12% from MS's current share price.
The shares are currently floating around the first support level of $47.41. Below this, the next support is placed in the zone of $46.56. Till the time, the MS stock trades above this level, bulls have nothing to fear.
On momentum oscillators front, 'RSI' has touched 74.32 on daily chart, which may remain a cause for concern. If the price breaks below $46.56 level on a closing basis, then we may see more profit booking and the stock may show further weakness. On the flipside, hitting the $48.83 mark may result in a pull-back move towards $49.4 level.
MS shares accumulated 1.24 points or 2.64 percent on Wednesday to $48.26 with a heavy trade volume of 19.595 million shares. After opening the session at $47.85, the shares went as high as $48.55 and as low as $47.13, the range within which the stock's price traded throughout the day. The firm is left with a market cap of $82.5 billion and now has 1.71 billion shares outstanding. Morgan Stanley (MS) stock has gained 9.81 percent of market value in 21 trading days.
MS stock has a trailing 3-year beta of 1.19, offering the possibility of a higher rate of return, but also posing more risk. The portion of a company's profit allocated to each outstanding share of common stock was $4.84 a share in the trailing twelve months. The stock's value has surged 21.71 percent year to date (YTD) against a decline of -9.35 percent in 12 month's time. The company's shares still trade -13.26 percent away from its 1-year high of $55.64 and 31.36 percent up from 52-week low of $36.74. The average consensus rating on the company is 2, on a scale where 5 equates to a unanimous sell rating. In short, the mean analyst recommendations are calling this stock a buy.
Shares of Morgan Stanley (MS) are trading at a P/E ratio of 14.22 times earnings reported for the past 12 months. The industry MS operates in has an average P/E of 56.63. Its P/E ratio went as low as 10.92X and as high as 3336.82 over the 5-year span. Further, it is sporting a 1.64 on the Price-to-Sales ratio. Compare this with the industry average P/S of 3.98. 70.6 percent is the gross profit margin for Morgan Stanley and operating margin sits at 22.4 percent. Along with this, the net profit margin is 16.4 percent.
MS will be showing off its Q2 earnings on July 17. Analysts are forecasting revenue to suffer a decline of -10.3% to $9.93B in the next fiscal quarter, while earnings are seen soaring by nearly -20 percent to $1.16 per share.
History has shown that shares in Morgan Stanley have gone up on 24 different earnings reaction days. In last reported earnings results, it earned $0.8 per share, worse than the $0.89, adjusted, expected by Thomson Reuters consensus estimate.
Revenue was $8.55B, worse than the $9.29B analysts expected. Earnings are estimated to increase by 34.3% this year, 10.73 percent next year and continue to increase by 10.85 percent annually for the next 5 years.