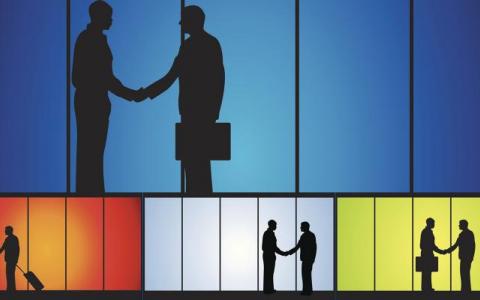 June 12, 2019
(Imperial Beach Eagle Times) Americans' need for competent and ethical financial advice continues to grow, but the population of professionals who can provide such advice is shrinking.
At the same time, the demographics of wealth in the U.S. are shifting. The average net worth of African American families increased by 30 percent from 2013 to 2016, according to the Federal Reserve. Women now control more than one-third of wealth in the country, according to The Boston Consulting Group. And an "InvestmentNews" report found the top-fifth of Latinos, or more than 2.1 million households, have an average wealth of more than $400,000.
Not reflecting these changes, however, are the demographics of today's financial planning workforce. Less than one-fourth of the more than 84,000 Certified Financial Planner (CFP) professionals are women, and only 3.6 percent are Black or Latino.
The gap between the current state of the financial planning profession and what is needed in this shifting landscape presents big career opportunities for aspiring CFP professionals, particularly female and minority candidates.
"We need more financial planners," says Brittney Castro, a Los Angeles-based Latina CFP professional. "It's such a great career. You're helping people with their money, you make good money, and you have ultimate freedom over your time. That's a win-win-win."
Financial planners earn a median pay of $89,000, according to the Bureau of Labor Statistics, which also projects that job opportunities within the financial advisory industry are expected to grow by 15 percent between 2016 and 2026. This means CFP professionals can enjoy lucrative careers with long-term opportunity and room for growth, all while helping others.
The ways in which diverse financial professionals benefit their communities is multifaceted, according to Justin Sullivan, CFP, an African American investment advisor for a wealth management company in Atlanta. Giving back is a central part of the work, he says, whether through formal financial planning services or simple conversations with people in the community. "I think we take for granted what people know, especially when you talk about groups that have not historically been exposed to wealth."
Becoming a CFP professional also provides opportunities to serve as a mentor for future generations of financial planners and encourage even greater diversity in the profession. "There are not many of us -- women of color -- who are financial planners, so I have a responsibility," says Rianka Dorsainvil, a CFP professional in Washington, D.C. "I have to volunteer and raise my hand for leadership positions so other women of color can say, 'I see her in me, so I can do that too.'"