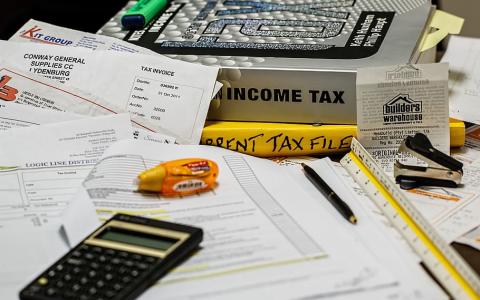 April 4, 2021
A drop in the number of audits of America's wealthiest taxpayers has likely led to a loss of billions of dollars in federal tax revenue, according to a new study by Syracuse University.
The report from Syracuse University's Transactional Records Access Clearinghouse says just two of every 100 millionaires in America were audited by the Internal Revenue Service in 2020. Last year's lack of audits wasn't an anomaly. Audits of millionaires have fallen a whopping 72 percent from the 40,965 seen in fiscal year 2012 to just 11,331 in fiscal year 2020, the resort said.
Audits of millionaires turned up $4.8 billion in unreported taxes in fiscal year 2012. "Now with less than a third the number of audits, the government uncovered only $1.2 billion in unreported taxes in FY 2020," the report said. "With 98 percent of millionaires escaping any scrutiny, fewer audits in all likelihood means many millionaires escape paying billions of dollars owed the U.S. Treasury."
The report puts the blame for the drop on Congress, noting that the Legislative branch has cut funding for the IRS while also making audits more complicated through multiple changes in tax laws and the recent use of stimulus checks to taxpayers. The number of IRS revenue agents -- the only employees of the agency empowered to examine complete tax returns -- is down 43 percent since 2010.
The report from Syracuse University comes just weeks after the Treasury Inspector General for Tax Administration issued a study showing the IRS had failed to collect some $2.4 billion in delinquent taxes from millionaires.