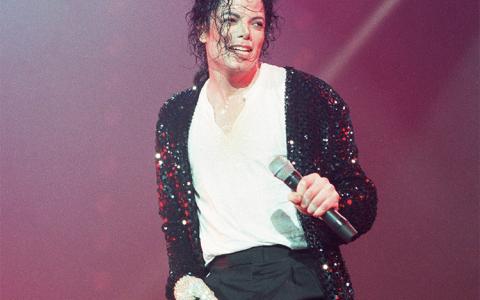 June 30, 2020
Michael Jackson earned billions in 2018, years after his death in 2009. 
Jackson continues to make billions posthumously because of merchandise sales, his music and his collaborations with different companies. 
The King of Pop's net worth before he died was estimated to be $236 million, but with the lavish lifestyle he had, he declared that he was in a "financial crisis." Experts also claimed he had debts as much as $500 million prior his demise.  
Michael Jackson's net worth is more than when he was alive, nine years after his death. In this image, Jackson performs on stage during is "HIStory" world tour concert at Ericsson Stadium in Auckland, New Zealand, Nov. 10, 1996. Photo: Getty Images/Phil Walter
MJ lived luxuriously. Like any top celebrities who were at the peak of their careers, he thought nothing could go wrong. But that's how it started to go downhill for him. Jackson easily fetched $50 million to $100 million per year in his heyday via concert tours, album sales, merch sales and endorsements, per Celebrity Net Worth. 
He maintained a rich lifestyle and spent beyond his means. He owned a bizarre collection of items that included Johnny Depp's "Edward Scissorhands" gloves, a robot replica of his own head and life-sized figures of Batman, Superman and Spider-Man, which were molded similar to his facial features.
According to Business Insider, The Neverland Ranch was acquired in 1988 for $19.5 million. After which, MJ added features around it such as two railroads, a zoo, a theater and Disney-like theme parks. Maintaining the place required $5 million per year. In 2018, the massive property was being sold at $67 million. On top of that, Jackson also faced numerous court battles that he had to settle. 
The "Thriller" singer had to pay $20 million for a child molestation case and a divorce settlement of $12 million. Since Jackson could not keep up with the increasing pressure of mounting debts, he had to make a comeback tour, which eventually became "This Is It." One of the greatest artists of all time died in June 2009 due to cardiac arrest. Interestingly, his estate earned money after his passing. 
Per Forbes, the former member of the Jackson 5 earned $4.2 billion during his career, pretax and adjusted to current inflation rates. But since his death in 2009, his estate has been earning at least $2.1 billion when adjusted to current rates. MJ paid $47.5 million to acquire ATV publishing in 1985, giving him the rights to some of the songs of the Beatles, Bruce Springsteen, the Rolling Stones and Elvis Presley, among others. 
The 13-time Grammy Award winner was named the highest earning dead celebrity for 8 years, from 2010 to 2018, missing only the title in 2012. In 2016, his estate made $825 million and two years after, the King of Pop made $400 million off it. 
This article originally appeared on the International Business Times.