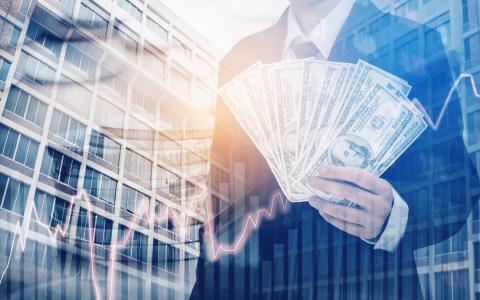 March 8, 2019
Mercer Global Advisors announced the acquisition of Confluence Financial Advisors.
The addition of Confluence's team in Boulder augments Mercer Advisors' existing Boulder office and adds to its growing presence in Colorado with its Denver Headquarters.
The Confluence acquisition increases Mercer Advisors' AUM to over $15 billion.
Confluence was founded in 2015 by Founding Partners David Gardner, CFP®, EA, and Judy McNary, CFP®, MBA focusing on delivering comprehensive and high-quality wealth management services to their high net worth clientele. Dave and Judy, together with their five team members, will be joining Mercer Advisors.
Dave Welling, CEOof Mercer Advisors, said, "Confluence is an established and highly respected firm, and Dave's and Judy's long-standing commitment to delivering comprehensive financial planning services to their clients mirrored ours. Confluence's team, led by Dave and Judy, are fantastic additions to Mercer Advisors' staff and deepen our Colorado bench."
Commenting on the transaction, founding Partner Dave Gardner stated, "When we were evaluating potential partners, we knew it had to check two key boxes: that it would be a good move for our clients, and a great place to practice fiduciary driven financial planning. With Mercer Advisors' leadership as a pioneer in the delivery of fiduciary family office services, we found the right partner for our clients and team."
Founding Partner Judy McNary added: "I have long admired Mercer's client-first approach. Mercer Advisors has built a national business focused on helping clients live their best lives by providing them with a panoply of professional financial services under one roof, what Dave Barton, Mercer Advisors' Vice Chairman, refers to as their Family Office approach with in-house estate planning attorneys, tax return preparation, and corporate trustee advisory services available to all their clients."
Dave Barton, who leads the company's M&A activity, said, "Confluence and Mercer Advisors are a perfect cultural fit, we share the same values, we've both anchored our businesses on delivering robust financial planning to our clients, and we believe the only interests to consider are the best interests of the client. This is the bedrock for a successful combination. In addition, Mercer Advisors' platform allows Dave and Judy to offload back office responsibilities that were soaking up their valuable leadership and advisor capacity, thus unlocking their full potential while benefitting from our cutting edge technology solutions."