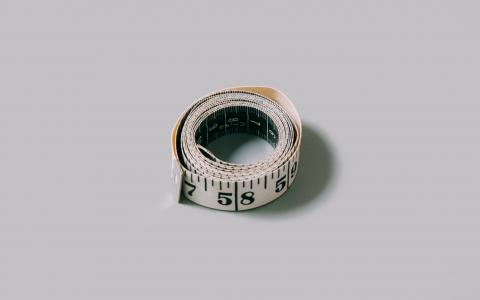 September 11, 2020
What's the best way to measure your success? Historically, advisors have used a fairly standardized set of benchmarks and metrics. At a workshop session at the 2020 NAPA 401(k) Cyber Summit, four industry execs suggested new ways of answering that question.
The session was moderated by ProCourse's Doug Prince (160 plans and $4 billion in AUM) and featured Petros Koumantaros from Intellicents (400 plans and $4 billion in AUM), Dean Salyer of WD Pensionmark (200+ plans and $1 billion in AUM) and Adam Sokolic from Hub International (an aggregator with 3,500 plans and $100 billion in AUM).
The quartet outlined a four-part approach to measuring success, looking at benchmarks for:
Advisor success
Firm success
Plan success
Participant success
In this post, we'll cover advisor and firm success; a future post will cover measuring plan and participant success.
Advisor Success
"We do often measure our success by the success of those we serve," notes Koumantaros, " but what matters most in terms of our success personally is what drives us as individuals. What is our passion? What is meaningful to our lives?" Certainly, advisors are motivated by success at work and financial rewards, he notes—but often financial rewards are an ancillary part of the equation. Rather, he says, "it provides for freedom to pursue those things that we are passionate about."
The way advisors measure success has changed through the years, Salyer added. "At one point it may have meant winning that new plan, or it may have meant adding a team member, because that's what you were focused on." But today, as Koumantaros noted, it's "What do we want? What makes us happy? For me it's helping people, and my job enables me to do that and make a living at it," said Salyer. Also important to him, he says, is growing his business—"providing education and adding intellectual capital. That's what motivates me and drives my success."
As a financial advisor and entrepreneur, "I loathe the term 'worklife balance,'" Koumantaros says. "It creates this seemingly antagonistic relationship between work and life—that they have to be in some state of artificial equilibrium. Says who?"
Koumantaros views the issue more in the context of focal points, he explained. "Are the focal  points in my life in harmony? That's what I strive for—thinking about the few things that really matter to me, and then asking the question, 'Are they working in harmony together?'"
What really matters to him, he continued, "is family, friends, fitness, food and fun. Notice that 'work' is not on that list. That's because I love what I do and work is just a part of that sense of harmony with all the other focal points in my life."
But advisors need to be prepared for their definition of success to change over time. "How you define success today—it may be growing your business or having harmony—doesn't mean that definition won't transition in the future," said Sokolic. "In 5 years you may be focused on a succession plan, or bringing in a junior advisor. Do you have a family member you want to transition to? Your definition of success is going to change over time. And there's nothing wrong with that—in fact, that's how it should be."
Firm Success
"As advisors, we have to be successful in delivering valuable service, tools and information to our plan sponsors and our participants," Salyer observed. "That's what's going to drive the success of our firm. So are we constantly looking for ways to drive our value?"
Taking that a step further, Koumantaros noted that "the firm is an extension of the people who are part of it—the consultants who are working with clients, the support staff who put together the reporting and analytics, the leadership driving the vision of the future, the junior associates who will sustain and grow the business in the future. So having a handle on the individual passions and pursuits for each of those constituencies matters," he said. "We are the sum of our people. Tapping into what's driving your firm's people is critically important, so that your firm's long-term, measurable results are in concert with the aspirations of its workforce."
Years ago, Salyer recalled, he measured success by plan count or assets under management. Today, however, he is focused on quality versus quality. "In the past we tried to drive our numbers up—both revenue and assets," he says. "But we've started looking at profitability, applying measurements to each of our clients and knowing that if we are profitable with our relationships, the firm will be profitable."
The industry is now at what Koumantaros characterizes as a strategic inflection point. "We're moving from looking at what has happened to what will happen," he explains. This paradigm shift, he notes, is being led by advanced analytics. "Capitalizing on that will ultimately drive cost savings and risk mitigation strategies, and transform client experiences—hopefully while increasing success for our respective organizations."
Historically, advisory firm owners focused on EBITDA or profitability metrics as a way of measuring the firm's success, Koumantaros notes—and there's nothing inherently wrong with that. "But it's always rear-view facing—it's looking at what happened in the past," he explains. Thus, he notes, it's not predictive of future results.
"So I would challenge us as we are running our businesses to look at predictive measures of future results," Koumantaros continues. "For example, net annuitized new sales, where we look at new client accounts and the service that we're delivering to those clients, subtracted by net client exits under that same service approach." This, he notes, yields a prediction of future revenue in a particular service line, and at the same time, predictive measures in terms of staffing needs and resource requirements to support those services in the future. "Ultimately," he said, "that will lead us to better outcomes down the road." 
This article originally appeared on NAPA.