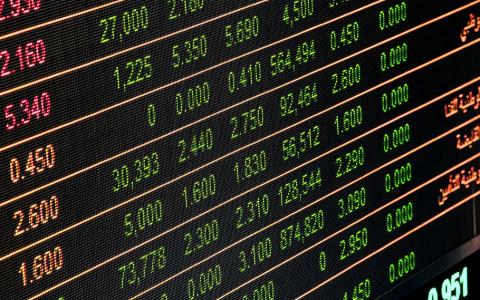 January 29, 2017
Smart career decisions early on paved the way for America's Sweetheart to enjoy a long and comfortable final act. Now her last husband stands to claim whatever undoubtedly lavish bequests to signature causes leave behind.
When Mary Tyler Moore found out she had diabetes, the state of modern medicine gave her a 50-50 shot at living another 35 years.
She beat those odds by a little over a decade, thanks in some part to the awareness and millions of dollars she helped raise as celebrity advocate for research.
And from all accounts she lived as comfortably as her health permitted, thanks to the behind-the-scenes television empire she built once her signature roles ended.
It's a happy ending worthy of America's sweetheart, with just enough nostalgia, pathos and regret to give the story a little instructive weight for any high-net-worth family to absorb.
The last of her line
Moore buried her only son and never really bonded with one-time husband Grant Tinker's kids, taking care to refer to them as "his" family when he died a few months ago.
Language like that doesn't really suggest a big place for the stepchildren in her estate plan. Absent a few relatively distant relatives, that leaves 33-year husband Robert Levine as her primary heir.
Levine, a noted Connecticut cardiologist, is legally entitled to at least a third of whatever Moore left behind under state rules. He's almost certainly not thinking about the money.
Rumors and reports of domestic disputes indicate that Moore's declining health had Levine on the edge of walking out several times over the last five years -- and on at least one occasion, after he left, she called the police to have him removed when he came back.
That's not exactly the kind of behavior that usually accompanies efforts to isolate an extremely wealthy spouse in order to lock down an inheritance. She could have divorced him and cut him out of the will at any time.
But she died married, so the Connecticut spousal share is his. I suspect it could easily be in the range of $20 million for reasons we'll discuss in a few minutes.
The point here, though, is that it's a good thing they reconciled before the ambulance took her to the hospital for the last time. Otherwise, we all know a lot of high-net-worth people who would bristle at the idea of "having" to leave money to an estranged spouse.
Moore was no stranger to holding relationships together for business purposes, but the absence of other living heirs probably factored into the already-complex emotional calculus.
Her health was slowly declining -- not so much directly due to diabetes itself, but complications ensured that she was practically blind, facing heart and kidney problems and having trouble in her late 70s simply getting around the house.
There were falls and broken bones. While in-house caretakers were reportedly controversial, a move to assisted living just wasn't going to happen.
Instead, hospice workers only came around close to the end, by which time all the fights with Levine seem to have faded far into the background.
She was still making public appearances close to the end and seems to have remained lucid enough to talk with old friends from the television days. The brain was vibrant even if the body was getting weak.
Make the best choices when you're strong
Arguably the best career choice Moore ever made was starting to withdraw from active celebrity in the early 1980s.
It wasn't entirely a deliberate decision. The timing around her son's death points to extenuating circumstances driving a deeper life change.
But moving out of the camera eye gave her time to focus on the TV production empire she'd built with then-husband Grant Tinker. The company bore her initials and remained immensely profitable into the late 1980s.
Shows like "Hill Street Blues," "Newhart," "Remington Steele" and "St. Elsewhere" went out under her banner. The company earned well above $40 million a year in this golden age, and once Tinker was gone, Moore was entitled to a quarter of that cash flow.
The steady paycheck gave her the freedom to cut back on performing at an age when divorce and bad choices force a lot of actors to take every demeaning role they can get. When she didn't like a starring vehicle, she pulled the plug herself.
And while the guest appearances continued, selling the company in 1988 liberated about $60 million as well as a regular salary and one last stock payout of around $5 million a few years later.
It was a solid executive exit back then, equivalent to the numbers that have supported high-powered corporate retirements in places like Connecticut for generations.
That's really Mary Tyler Moore's secret: she'll be remembered as a star, but she lived like an entrepreneur, earning enough passive income to ensure that she never wore out her welcome on the small screen.
Successful retirement works like that. When the cash is working hard enough and your lifestyle needs are attainable enough, you stop reaching for a paycheck. If you can do it when you're still healthy enough to work, you've won.
Moore gave a lot of her corporate payout to her favorite charities -- juvenile diabetes research, animal protection -- decades ago. Those organizations still consider her a guardian angel.
What's left behind might end up as one final bequest. I'm not really sure it matters. She left a big enough imprint on their balance sheets early on that she'll be remembered.
But the key here is that she established that philanthropic presence early. The Juvenile Diabetes Foundation has been building shrines in her name for three decades, and during that time she got to see her money doing good things.
Other philanthropists never get to experience that reflected glow. And too many stars -- and professional investors, for that matter -- keep on working until their talents deteriorate and their reputation suffers.
Mary Tyler Moore worked hard for decades, then became a very special guest star 20 years ago because she didn't need the money that regular roles support.
She lived the life she wanted and eventually got all the medical care she wanted. Along the way, she spent a lot of money making a difference in the directions that interested her.
It's a model life plan. While fate constrained a few of her options, she literally made the best of the cards life dealt: childhood disease, the death of loved ones.
Your clients can get similar outcomes.