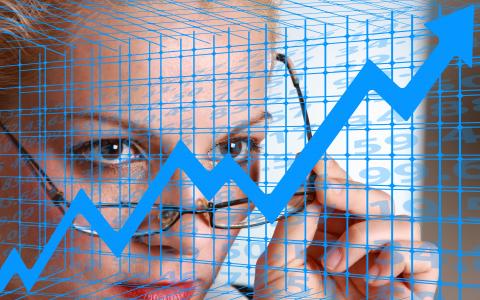 September 16, 2022
(TheStreet) - It's no secret that investors are worried about runaway prices for goods and services, with the stock market on track to post its worst weekly run since mid-June and also nearing its worst performance since the Covid-19 pandemic rolled across the U.S. more than two years ago.
This week's consumer price index numbers showing inflation running at an astonishing 8.3% annual pace as of last month all but confirmed that Federal Reserve Chair Jerome Powell will likely continue on his war path of raising benchmark interest rates in a bid to stop consumers and businesses from borrowing and spending.
But not everyone agrees that runaway prices for everything from food to cars to microchips is a longer-term issue. In fact, some high-profile investors and high-profile social media users (and owners) are expressing concern that the opposite could be the bigger issue facing Wall Street and Main Street.
Star stock picker Cathie Wood of Ark Invest  (ARKK)  cautioned in a webinar with investors this week that the Fed's push to raise interest rates "will prove a mistake," and that she is more concerned about deflation, or prices actually falling.
Wood's Contrarian Call
Wood has been warning about deflation since last year on the belief that disruptive innovation will push down the price of obsolete goods and artificial intelligence will help reduce production costs. She is now doubling down on her call as a number of leading indicators she watches are pointing to deflationary forces instead of inflationary.
Wood, however, said falling commodity and freight charges, as well as stable gold prices suggest the supply chain issues that pushed inflation to 40-year highs are moderating. At the same time, she said the U.S. economy is likely in recession, which will bring down price pressures.

By M. Corey Goldman
September 16, 2022