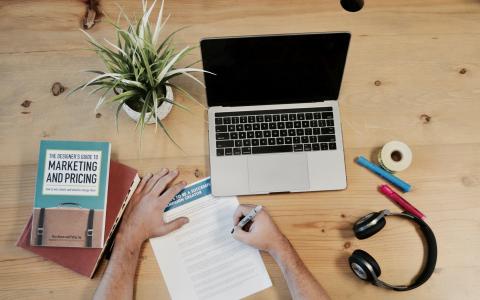 July 14, 2021
Are you looking to get your name out in the insurance market? Looking for different ways to reach customers?
There are so many marketing ideas out there, so it can be difficult to figure out what works best for your insurance agency. Keep reading for five strategies in this guide to marketing for insurance agents to get your name out there and help your agency grow.
1. Create a Referral Program
Your current customers are a great place to start your marketing. Referral leads convert 30 percent better than other marketing channels, making referrals one of the best marketing strategies for insurance agents.
Offer your current customers an incentive to help spread the word about your agency. You can offer a discount or a gift card if their referrals choose your agency.
Create a marketing piece that explains the referral program and produce a piece for your customers to hand out to friends and family. You can also post the program on your website and social media accounts. Put a link in your email signature, and you can put your customers to work for you.
2. Utilize Social Media
You can connect to customers faster on social media. Social media is more than posting your address and hours. You can use ads to target people in your local community at a pretty reasonable cost. Insurance agent Facebook ads reach people in your community.
You can also run promotions on your sites to engage readers. You can also join relevant groups on sites like LinkedIn and offer some expert advice to others. This also you to network and get exposure for your business.
3. Create Shareable Content
In addition to your social media accounts, you can engage followers by posting shareable content. Using sites like Instagram, Facebook, and Twitter is a great way to share some tips, sentimental moments, and also some engaging videos.
You can create content such as:
Ways to save on insurance
Items to include in a car emergency kit
How often you should rotate your tires
A video of your agency at a community event
There are all kinds of ideas. Remember, it doesn't have to be directly related to insurance and you can target home, auto, and even businesses with helpful content. This is a way to market your agency for free, so get creative!
4. Get Involved in the Community
One of the best marketing ideas for insurance agents is to give back to the community. It's important to get to know your community. 
You can support your local high school sports team as a title sponsor, host a pancake breakfast, or participate in a local cause that is important to your organization such as a run. 
Being involved shows you are invested in the community and you may bring in some new clients with word-of-mouth networking. When you are at these events, make sure you have your agency's name on banners or even t-shirts.
5. Encourage Positive Online Reviews
Reviews help consumers determine the quality and service of a local business. In fact, 90 percent of consumers read online reviews before visiting a business. This means your agency needs to get positive online reviews.
You also need to make sure these reviews or monitored regularly. It's just as important to respond to positive comments as it is to negative feedback. The time you put into these responses shows that you care about your clients.
Marketing for Insurance Agents Doesn't Have to Be Difficult
As you can see, there are plenty of creative ideas for marketing for insurance agents. Be creative and put together a marketing plan. Social media is important and so is engaging your current customers for referrals and online reviews.
Keep checking out our site for more valuable marketing tips.
This article originally appeared on Newswire.