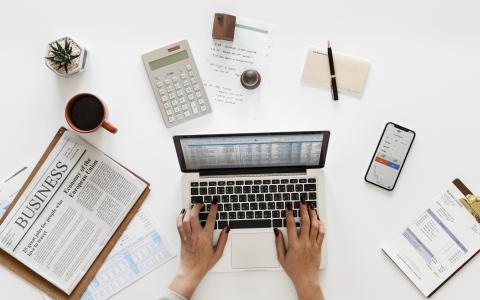 June 14, 2019
(Investor's Business Daily) Advisors might love their job, but not necessarily what it takes to get clients. 
Marketing is often the least enjoyable part of a financial advisors' day. Strategizing to promote yourself and your business to your target audience is daunting and expensive.
Nowadays, most advisors streamline their marketing strategies. They aim to produce more results in less time, and enjoy it as well.
"When I started my practice in 2009, I didn't know much about marketing," said Ara Oghoorian, a certified financial planner in Encino, Calif. After numerous attempts, he found a fun, satisfying solution: He joined a networking group.
Every month, he attends a members-only mixer with local professionals in different businesses. Examples include attorneys, accountants and insurance agents.
His membership organization, Provisor, arranges monthly meetings for its members to mingle with each other. In-between meetings, each member also has the choice to join two other members for coffee or lunch.
"In these informal meetings, called troikas, you can learn more about other members," Oghoorian said. Professional relationships grow along with referrals from within the network.
Oghoorian credits the group for helping him engage in marketing that's low risk and extemely rewarding.
"It has been great for our business," he said. "People are vetted and it's a small community. And you make connections to a wide network of experts with unique specialties."
Host An Event
Traditionally, advisors launch marketing campaigns that revolve around advertising and other forms of branding initiatives. They hunt for referrals and cultivate centers of influence (such as lawyers and insurance providers).
These activities usually pay off over time, but many advisors would rather spend their time helping clients plan their financial future than chase after leads.
"I think creative marketing works better than the traditional approach," said Bridget Grimes, a certified financial planner in San Diego, Calif. "Trying different ways to get yourself out there" can turn marketing into a more productive, stimulating exercise.
For example, 10 years ago Grimes experimented with a new marketing tactic: She hosted a monthly gathering for professional women.
The meetings were a success, and Grimes kept it going. Her firm's niche is female executives and entrepreneurs, so these events doubled as marketing outreach for her practice too.
"These women work really hard, and they may have less time to focus on quality of life," she said. "So I bring in guest speakers like a nutritionist, personal trainer and even someone who gave luggage-packing tips."
She limits the size to 12 prospects and clients. She doesn't pitch her services — or charge a fee — to attendees.
"With a small group you can have meaningful conversation," Grimes said. "These programs keep me in front of people. Clients don't forget you. And others pop in. I've got a couple dozen new clients through these meetings in recent years."
She holds these events at her firm's office. They start at 5:30 p.m. and run for 90 minutes. Her out-of-pocket cost is minimal — around $100 a month — to cover wine, appetizers and Mailchimp, an email marketing tool.
Add Your Photo
For Grimes, author of "Corner Office Choices," one of the benefits of hosting monthly gatherings is the camaraderie. Chatting with each group makes marketing fun, not laborious.
Years ago, she would invite over 50 women to her events and held them in hotel conference rooms. But with large groups, she doesn't get to know them as well. 
"I want to talk to the people who show up," Grimes said. "When you limit it to a small group, you really make a connection with everyone in the room."
The easiest and simplest marketing techniques could be the most effective. Branded calendars and other giveaways can serve as ongoing reminders of your expertise.
For others like Mark Snyder, establishing his presence meant making himself known in his community. So he boosted his visibility by including a photo on all his marketing materials.
"I put my picture on everything," said Snyder, an advisor in Medford, N.Y. "My photo was on my newspaper advertisements, my newsletters, my website. Now when I walk into a restaurant, they say, 'I know you. You're a financial advisor.' "
He has also sought to gain inclusion on "top advisor" lists assembled by financial publications over time. It's a simple application process and free!
"It's not that hard," he said. "I sent in information (about my practice). They interviewed me. And once you're on a list, you not only get a few clients out of it but you can constantly advertise it."