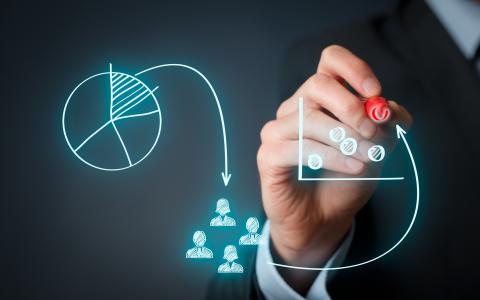 December 4, 2018
LPL Financial announced that Retirement & Investment Group has joined LPL's broker-dealer and corporate RIA platforms.
The firm reported that it served approximately $200M of client brokerage and advisory assets and joins from Raymond James.
The firm is based in Catonsville, Md., and includes President Tom Quirk CFP® CRPC® and a three-person support team. Quirk built his client base primarily through referrals over the last 24 years.
His firm delivers investment and financial planning services to clients in or near retirement, building a distribution plan that can support their long-term financial needs.
Quirk said having time to communicate with clients is core to their approach in order to get a deep understanding of their lifestyle, their hopes and dreams, and their current financial realities.
He often uses retirement planning and distribution tools within financial planning software to engage with clients and help them be better positioned to transition and live well in retirement.
Quirk was attracted to LPL's technology so that he could build more efficiency into his practice to be able to maximize his time with clients.
He also wanted to take advantage of LPL's scale to create cost efficiencies in his practice and to benefit from the choice and flexibility of LPL's independent model to meet the needs of the investors he serves.
"LPL capabilities allow me to keep operating costs down while also being able to maximize productivity and access resources that will make a difference in the support we provide," Quirk said.
"I'm particularly excited about the integration features in ClientWorks. I can automate investment analysis and produce reports, which makes it much easier on my end and improves the quality and experience for my clients. Those types of opportunities have the potential to add a lot of value to our practice."
Quirk's passion for providing financial advice extends outside of his office. He is an instructor of a pre-retirement class in the state of Maryland. "I love to teach and I have fun doing it. I want to help people prepare for retirement, even if they aren't my clients," he said.
"We welcome Tom and his team to the LPL family," said Rich Steinmeier, LPL Financial managing director and divisional president, Business Development. "We are proud he chose us to be his partner to support his growth. Investing in technology is a key focus for our firm, and we will continue to evolve our offering so that our advisors can increase efficiency, enabling them to spend more time with their clients. We look forward to supporting Tom and his firm's future success."