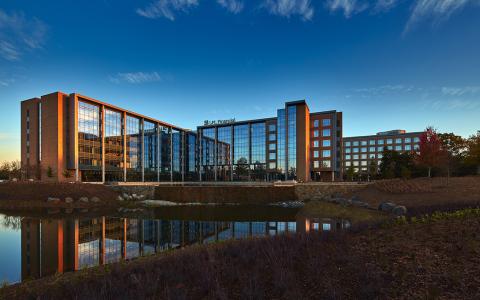 December 4, 2020
LPL Financial Holdings Inc. (Nasdaq: LPLA) ("LPL Financial" or "LPL"), a leading U.S. retail investment advisory firm, independent broker-dealer, and registered investment advisor (RIA) custodian, today announced it has entered into an agreement with Macquarie Asset Management ("Macquarie"), the asset management division of Macquarie Group (ASX: MQG; ADR: MQBKY), to acquire the wealth management business of Waddell & Reed Financial, Inc. (NYSE: WDR) ("Waddell & Reed"), upon completion of Macquarie's acquisition of all of the issued and outstanding common shares of Waddell & Reed. Additionally, LPL and Macquarie have agreed to enter into a long-term partnership, with Macquarie becoming one of LPL's top tier strategic asset management partners.
Through its subsidiaries, Waddell & Reed has provided investment management and wealth management services to clients throughout the U.S. since 1937. Today, investment products are distributed under the Ivy Investments ® brand, as well as through independent financial advisors associated with Waddell & Reed, Inc. As of September 30, 2020, Waddell & Reed's wealth management business had assets under administration of approximately $63 billion, up 10% year-over-year.
Dan Arnold, President and Chief Executive Officer of LPL Financial said: "Waddell & Reed advisors are highly experienced and well-respected throughout the industry. They are a terrific fit both culturally and strategically, and we welcome them to the LPL family. Looking ahead, we expect our capabilities and resources will benefit their practices and help them unlock additional value and growth. Additionally, we look forward to deepening our long-term partnership with Macquarie, which will help us preserve unique aspects of the Waddell & Reed advisor experience while also positioning us to explore additional long-term opportunities together."
Philip J. Sanders, Chief Executive Officer of Waddell & Reed, said: "Over the past few years, we have been focused on leveraging our strong heritage as the foundation for transforming our firm into a more diversified and growth-oriented financial services enterprise. The long-term partnership between LPL and Macquarie as part of this transaction accelerates that transformation and ultimately will benefit our clients and independent financial advisors while delivering significant value to our stockholders."
Martin Stanley, Head of Macquarie Asset Management, said: "The addition of Waddell & Reed Financial and our enhanced partnership with LPL will significantly increase our ability to grow and invest in our combined business for the benefit of our clients. Ivy Investments' complementary investment capabilities will provide diversification to Macquarie Asset Management's capabilities and client base. The consideration offered reflects the quality of Waddell & Reed's business and the future benefits of our partnership with LPL."
Shawn Lytle, President of Delaware Funds by Macquarie and Head of Macquarie Group in the Americas, added: "This transaction is an important step forward in our growth strategy for Delaware Funds by Macquarie. The acquisition of Waddell & Reed's asset management business and our partnership with LPL significantly strengthens our position as a top 25(1) US actively managed, long-term, open-ended mutual fund manager across equities, fixed income and multi asset solutions."
The transaction has been approved by the Boards of Directors of LPL Financial, Macquarie Group, and Waddell & Reed and is expected to close in the middle of 2021, subject to regulatory approvals, Waddell & Reed stockholder approval, and other customary closing conditions.
LPL Financial posted an investor presentation with an overview of the transaction on its Investor Relations page at investor.lpl.com.
Centerview Partners LLC served as exclusive financial advisor and Ropes & Gray LLP served as exclusive legal advisor to LPL in connection with the transaction.
This article originally appeared on GlobeNewswire.