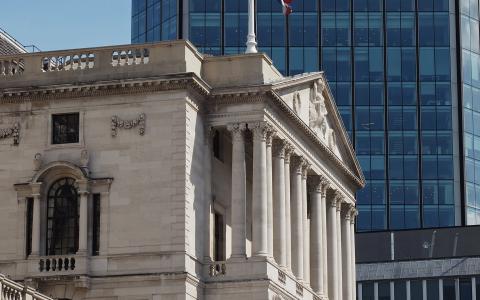 August 3, 2022
(Bloomberg) - The three-month London interbank offered rate for dollars climbed to a nearly 14-year high as traders brace for steady interest-rate hikes from the Federal Reserve, backing away from speculation the central bank will ease up as the economy shows signs of cooling.
 
The Libor rate rose for the fourth straight session, climbing roughly 2.5 basis points to 2.83%, the highest since November 2008. The spread of Libor over overnight index swaps was slightly narrower at around 17.3 basis points.
The move in Libor follows Tuesday's surge in Treasury yields after several Fed policy makers indicated that they're not close to done fighting inflation, prompting traders to reduce bets on rate cuts next year. Fed swaps are pricing about 61 basis points of additional hikes for the September meeting, indicating some expectations the central bank will enact another three-quarter-point move at its next gathering.
The tightening of Fed policy has seen benchmarks across the front end of the US rates market increase this year, including the Secured Overnight Financing Rate, the officially-preferred successor to Libor. That rate -- which is based on pricing in repurchase agreement markets -- on Tuesday jumped 2 basis points to 2.30%, its highest level since 2019, the New York Fed said Wednesday. The three-month Treasury bill, meanwhile, traded at a yield above 2.5% on Wednesday, close to its highest level since 2008.
Libor benchmarks are a key set of rates that continue to underpin hundreds of billions of dollars in loans, bonds and other floating-rate instruments even as they are being phased out. Changes in them are caused by a variety of factors, but recent increases have in large part been driven by expectations for where the Fed is likely to set its overnight lending rate.

(Adds context on other front-end markets, updates pricing.)
By Alexandra Harris