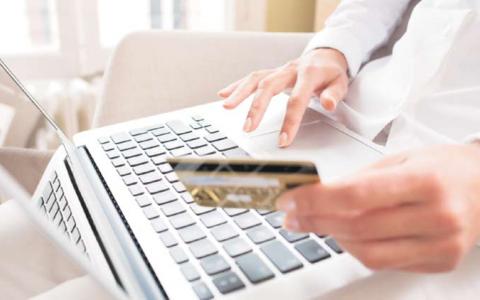 February 19, 2020
(American Banker) LendingClub announced an agreement Tuesday to buy Radius Bancorp in a deal that will give the San Francisco-based fintech the bank charter it has been seeking.
The stock-and-cash transaction, which is valued at $185 million, represents a landmark for the U.S. online lending industry. LendingClub would become the first company in the sector's history to purchase a bank.
Boston-based Radius is a $1.4 billion-asset company with a reputation as an innovator in digital banking. LendingClub said in a press release that the acquisition will allow for the creation of a scaled-up, digitally native bank that will enable customers to pay less when borrowing and earn more when saving.
"This is a transformational transaction that allows us to reimagine banking in a way that is free from legacy practices and systems," LendingClub CEO Scott Sanborn said in a press release. "By combining with Radius, we will create a category-defining experience for our members that will dramatically enhance the resilience and earnings trajectory of our business."
Following the deal's announcement, shares in LendingClub fell by 3.5% in after-hours trading.
The Silicon Valley lender, which specializes in consumer installment loans, pointed to a wide range of benefits that it expects to derive from the acquisition.
The company noted, for instance, that it will no longer have to share its revenue with a partner bank. LendingClub has long partnered with Utah-based WebBank so that it can offer loans across the country without getting licensed in each state.
LendingClub also said Tuesday that adding deposits as a low-cost, stable source of funding will enhance the company's resiliency over the economic cycle and allow the firm to reduce its use of higher-cost funding sources.
In addition, LendingClub said that it will be able to sell more products to its customers and attract new customers as result of the combination.
And the fintech stated that it will achieve regulatory clarity because it will have a direct relationship with its primary regulator.
LendingClub said that the combined entity expects to be substantially accretive with a cash payback of the purchase price premium and all costs in two years.
The deal is subject to regulatory approval. LendingClub said that it expects the transaction to close in the next 12 to 15 months.
Radius President and CEO Mike Butler said he looks forward to leveraging the strengths of both companies' employees.
"This is a perfect marriage, with LendingClub bringing the leading digital asset generation platform, and Radius contributing a leading online deposit gathering platform, to position the combined company for long-term success," Butler said in the release.