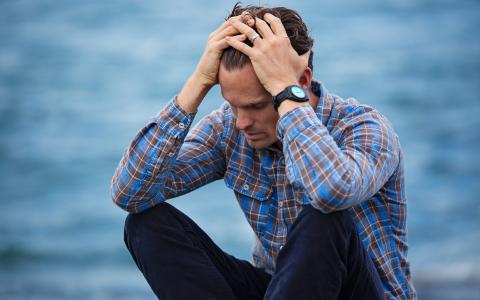 September 24, 2021
(Kansas City Business Journal) - The late Cecil Van Tuyl's family says lawyers representing Chad Logan were made aware of his mental health issues. But instead of steering him back toward treatment, they claim the lawyers instead fueled his paranoia and filed an ill-advised lawsuit.
New allegations were filed against lawyers for the late Cecil Van Tuyl's grandson, Chad Logan, related to his loss of a trust worth at least $80 million.
Paula Logan, daughter of the billionaire automobile tycoon, filed a malpractice lawsuit in April against Overland Park attorney Thomas Busch and the Martin Pringle Oliver Wallace & Bauer LLP law firm in Kansas City. Logan represents the estate of her son, who died at age 45 in March 2021. The lawsuit accuses the defendants of malpractice for triggering a no-contest provision that resulted in Chad Logan losing his trust benefits.
On Tuesday, Paula Logan filed an amended complaint in U.S. District Court for the Western District of Missouri, adding more accusations. She argues that the defendants knew her son suffered from mental illness, fed into his delusions and then filed the poorly conceived lawsuit after advising Chad Logan that it would not trigger the trust's no-contest clause. Once Logan ran out of money, the suit says, the lawyers withdrew, and he was left to represent himself in the case, which he lost badly.
The lawsuit stated that Chad Logan suffered from severe mental illness. When left untreated, it often resulted in delusion, paranoia and outbursts of violence. When Logan was in college, he had an incident where he threatened to kill his father and himself. It led to him being involuntarily committed to a mental hospital. When he was released, Logan went to Sanctuary House in Santa Barbara, California, where he received treatment for a year. Afterward, while maintaining a regimen of treatment and medication, Logan was able to sustain a job, live independently and get married to Amanda Logan.
The lawsuit states that Logan stopped taking his medication and seeing his psychiatrist in 2014, and his mental health began to deteriorate severely.
"His behavior was increasingly unhinged and erratic," the lawsuit stated. "He also became delusional and paranoid, thinking that some of his family members were out to harm him."
Logan's family tried unsuccessfully to encourage him resume treatment. Logan's wife suggested to the Van Tuyl trustees that his benefits be temporarily suspended, to encourage him to resume treatment.  The trustees agreed, determining that the trust distributions were hurting Logan by allowing him to live with an untreated illness, according to the lawsuit.
Once the benefits were halted, Logan hired Busch while he was an attorney at Martin Pringle. After being hired, the lawsuit says Busch and another Martin Pringle attorney, Michael Griffin, met for several hours with Logan's sister, Angela Payne, and the trustees' counsel on Dec. 9, 2015, at Husch Blackwell LLP's office in Kansas City. Logan's lawyers were informed about his mental illness and the family's desire for him to return to treatment.
The lawsuit also states that Busch wrote an email to psychologist David Donovan, who was brought in as a consultant, saying: "Chad needs treatment from you and [Dr. Burd, a psychiatrist] for his own good. … He needs medication and yet finds excuses to not take it on a regular basis ... Chad still struggles with lots of delusions regarding people driving by the home wearing masks, etc."
In another email, Busch wrote that Logan's "delusional thought also impacts his assessment of the trustees' motives."
The lawsuit says Busch attended another meeting with the trustees' counsel on March 11, 2016, where he was provided with text messages between Logan and his mother that the family says plainly showed his mental illness. The lawsuit says the goal in sharing the texts was to encourage Busch to advise Logan to return to treatment and not pursue a meritless lawsuit against the family and the trustees. After the meeting, a letter was sent to Busch stating that "Chad is still a loved member of the family" and that the family was committed to holding Busch and Martin Pringle accountable for any poorly conceived lawsuits they may file.
"Rather than insist that Mr. Logan follow his medical providers' recommendations and consistently treat his mental illness, defendants gave Mr. Logan a false view of the strength of his legal position against the trustees and the Missouri Trusts and weaponized Mr. Logan's delusions," the lawsuit states. "This exacerbated Mr. Logan's paranoia and delusions about the trustees and his family."
The defendants sent a letter to the trustees demanding that Logan receive a $5 million payment and that an additional $75 million be put into a trust controlled by Logan. The trustees refused but informed the defendants that if Logan received three consecutive months of verified treatment, the distributions would resume.
Despite all that, Paula Logan's suit says, the defendants prepared and filed a lawsuit against the trustees, ignoring advice from a consultant to use a safe harbor first to determine whether the lawsuit would trigger a no-contest provision. After Logan represented himself in the case and lost, the trustees enforced the no-contest clause, removing him as a beneficiary.
Representatives of Busch and the Martin Pringle law firm did not respond to a request for comment on the amended complaint.
Daniel Church and Blake Butner of Morrow Willnauer Church LLC in Kansas City represent Busch and Martin Pringle. They filed a motion to dismiss the lawsuit on June 22, citing failure to state a claim.
"Chad Logan never wanted to sue Tom Busch or the law firm when he was alive, and it's very unfortunate that now when he's deceased, his estate has filed a lawsuit," Church told the Kansas City Business Journal during an earlier interview. "We think that frankly, once the evidence is presented to the court and the jury, our clients will be vindicated."
By James Dornbrook
Staff Writer, Kansas City Business Journal