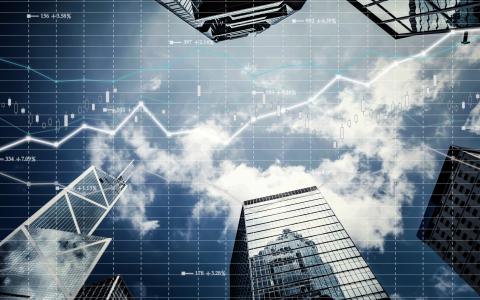 June 13, 2019
(Law) -- It's been just over a year since the SEC awarded three whistleblowers a whopping $83 million for tipping the Commission to misconduct at Merrill Lynch. 
Jordan Thomas, who represented all three whistleblowers, sheds light on the historic whistleblower award, his thoughts on the SEC whistleblower program generally, and what he predicts down the road.
Eight years passed between the launch of the SEC whistleblower program and the awards paid to your clients in the Merrill Lynch action. Why has it taken so long to see SEC whistleblower awards of this magnitude?
The average life of an SEC investigation is two to four years. When you're dealing with a significant entity and misconduct of great scope, complexity, and duration, it makes sense that cases take time to build.
In this case, Merrill Lynch held up to $58 billion a day in a clearing account when it should have been held in reserve and it engaged in complex options trades to artificially reduce the amount of reserve cash it had to hold for customers. This wasn't a simple case that was easy to detect.
There has been criticism that the SEC has focused on small-time bad actors rather than big banks. Do settlements like this one with Merrill Lynch signal a change in the game?
As a former Assistant Director in the Enforcement Division, I can tell you firsthand that the idea that enforcement priorities are focused on either Wall Street or Main Street is just off base.
Getting bad guys isn't either/or, it's both/and. Like we saw in Merrill—and JP Morgan before that—building a bullet-proof case against a major financial institution is a long and complex endeavor.
That is, in fact, where whistleblowers, not enforcement priorities, change the game. With original, actionable intelligence, the SEC can fast-track cases and get to the root of complex misconduct. That's precisely how we'll see more takedowns involving Wall Street behemoths.
If being an SEC whistleblower is just a matter of submitting a form on www.sec.gov, why couldn't the Merrill whistleblowers just go online and save themselves the legal fees?
Any SEC whistleblower is absolutely free to do that. But if a whistleblower wants to maintain anonymity, which is important to many executives who wish to continue working or preserve their relationships in the industry, the whistleblower must work with an attorney.
This is a unique component of the legislation and most whistleblowers do elect to file anonymously. More to the point, our submissions involve and include far more than a form from a website.
They represent a herculean effort by a team of former SEC officials who built and prosecuted these cases during their tenure at the SEC.
Furthermore, sophisticated whistleblowers often want to increase the probability of success for the SEC and the size of any future monetary sanctions and related whistleblower award—whistleblower counsel is experienced in doing just that.
Some have argued that $83 million is just too much money to pay tipsters. How do you respond to calls for ceilings on whistleblower awards?
I can't think of many government programs that cost the American taxpayer nothing, make a critical government agency more efficient, and restore integrity and confidence to the markets. It would seem to me that the country has more important legislative priorities than focusing on a public-private partnership that is doing everything Congress hoped—and then some. With respect to the program itself, if we want the SEC to get the big fish, the large-scale misconduct we saw in my clients' contribution to the $415 action against Merrill Lynch and the $267 million JP Morgan settlement, there just can't be a ceiling. In my mind, we need to do whatever we must to get those insiders to stand up and speak out without fear and without regret.
As of today, the SEC has awarded $367 million to whistleblowers—your clients' awards represent a significant percentage of that. Do you believe the SEC will continue at its current pace?
I think so. Since last September alone, the Commission has awarded more than $100 million to whistleblowers.
Those cases were initiated probably three or four years ago.
So it's likely—I'm certainly seeing this in my practice—that the significant awards we've seen over the last year inspire individuals to take the courageous first step to become an SEC whistleblower.
Do you maintain contact with the Merrill Lynch whistleblowers? Have they bought private islands and left Wall Street altogether?
To the best of my knowledge, no one has bought an island yet. But some surely could. I am aware of, and heartened by, major philanthropic efforts and community projects. 
A surprising number of our clients have stayed in their line of work, many in the defendant companies. It's important to keep in mind that whistleblowers generally report internally in the first instance because they see misconduct and want to fix it. These aren't rogue mercenaries.
They are good people who are doing the right and courageous thing.