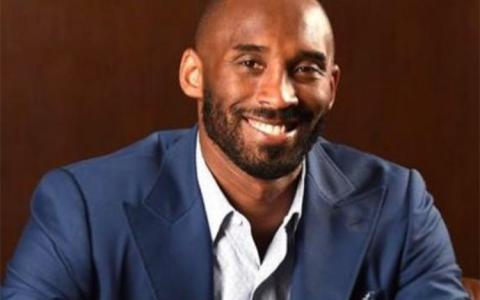 November 17, 2020
Basketball legend Kobe Bryant has earned an estimated $20m since his death, joining icons like Michael Jackson, Elvis Presley and Marilyn Monroe, who continue to see their estates grow posthumously.
Forbes' Highest-Paid Dead Celebrities of 2020, which has received criticism online as "ghoulish", ranked Bryant as sixth on the list ahead of the second new entry of the year, Juice WRLD, whose estate earned an estimated $15m.
The Los Angeles Lakers star died about nine months ago in a helicopter crash that also took the lives of his 13-year-old daughter, six friends and the pilot. His wife, Vanessa Bryant, continues to fight a wrongful death case against the helicopter operator.
"After the Lakers legend died in a helicopter accident in January, Nike sold out its Kobe Bryant merchandise," Forbes wrote.  
"Fans also made a fast break for his autobiography, which sold more than 300,000 copies this year."
Autobiography The Mamba Mentality: How I Play sold 10 times as many copies as the previous year while prices for Bryant's Nike sneakers rose to more than $1,000 on resale platforms and memorabilia more than tripled, according to a Forbes analysis.
The main source of Bryant's $20m in annual pretax earnings came from an estimated $250m in sales of Nike's Mamba shoes and apparel.
Cowen analyst John Kernan said Nike will be respectful and measured in turning Bryant's Mamba line into a lifestyle brand along the lines of Brand Jordan.
"It is going to play the long game and make sure that everything is done at a premium level with an authentic design and with his brand heritage and DNA embedded in it," Mr Kernan told Forbes.
During "Mamba Week" in August, Nike released new colourways for of his shoes the Kobe V Protro and the company plans to release "Bruce Lee" Kobe 5 in December.  
A company spokesperson told the outlet Nike will continue "to honour Kobe's legacy through product offerings over the next several months and through our commitment to community-based programs such as Mamba League and Game Growers."
Some observers called the list "ghoulish" as they took offence by proxy for Bryant's family. 
This article originally appeared on The Independent.