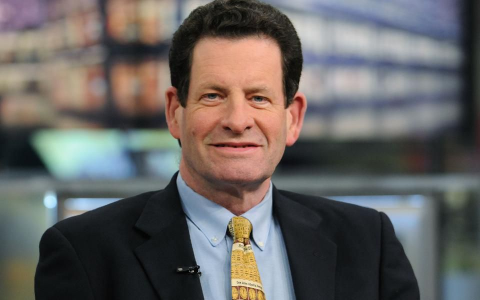 April 4, 2021
(Insider Monkey) Billionaire Ken Fisher's strategy of maintaining a well-diversified stock portfolio helped him generate robust returns for investors over the decades.
Along with spreading investments across several sectors, he seeks to create long-term positions in growth, value, and dividend stocks to maximize returns and minimize the risk of losses. His investments in high growth stocks from information technology, communications, and consumer discretionary sectors produced significant gains in 2020. Moreover, the billionaire investor is likely to enjoy big gains in 2021 from investors' shift towards value and dividend stocks that are likely to benefit from economic reopening.
In addition to share price gains, his investment firm Fisher Asset Management held a position in several stocks that offer a dividend yield of more than 4%.
But they're not the core of the portfolio. Let's take a look at his investment philosophy and portfolio adjustments for 2021.
In January, Fisher said in a YouTube video that 2021 could be the last year of a 'very long' bull market.
Stocks from the information technology sector weighted around 26% of the overall 13F portfolio of Ken Fisher, according to the latest filings. Fisher, however, slashed positions in stocks from the finance sector in the past couple of quarters.
As of the end of the fourth quarter, finance stocks account for about 19% Fisher Asset Management's portfolio. Ken Fisher has also been building positions in communications and consumer discretionary stocks over the last two years.
Apple, Amazon, Microsoft, Visa and Alphabet are Fisher's five largest stock holdings that together represent 21% of 13F portfolio. Fisher Asset Management held a position in 1010 stocks at the end of the December quarter.
The top ten stock positions accounted for 31.98% of the portfolio. Moreover, the firm has added to its 24 out of 25 top positions during the fourth quarter. Fisher Asset Management ended the December quarter with $120 billion in assets under management and $133 billion in the 13F stock portfolio.
Ken Fisher founded Fisher Asset Management in 1979 and incorporated it in 1986. He is the heart and soul of Fisher Asset Management and currently serves as the executive chairman and co-chief investment officer.
His investment firm has employed hundreds of researchers and analysts to pick attractive investment ideas. Ken Fisher is also a columnist and author and regularly contributes to several publications including Forbes – where he contributed from 1984 through 2016.
While Ken Fisher's reputation remains intact, the same can't be said of the hedge fund industry as a whole, as its reputation has been tarnished in the last decade, during which its hedged returns couldn't keep up with the unhedged returns of the market indices.