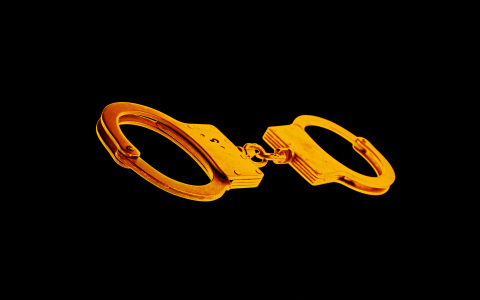 November 20, 2023
A former financial advisor affiliated with Wells Fargo has been formally charged with defrauding clients of over $3 million through a sophisticated scheme.

Kenneth Welsh, residing in River Edge, New Jersey, faces severe legal consequences with an indictment comprising four counts of wire fraud and one count of investment advisor fraud. These charges are a result of his previous role as a registered investment advisor and broker at Wells Fargo.

The legal ramifications Welsh confronts are grave, with a potential maximum sentence of 85 years in prison.

According to the prosecutors, Welsh's fraudulent activities spanned from July 2017 to March 2021, impacting five clients. He allegedly deceived clients into signing blank documents under the guise of routine account maintenance. However, these forms were used to illicitly transfer client funds to accounts owned by his relatives.

The indictment suggests that Welsh then squandered these funds on personal indulgences, including gambling and extravagant gifts.

U.S. Attorney Philip Sellinger emphasized the betrayal of trust involved, highlighting the critical need for investors to have confidence in the integrity and advice of their financial advisors.

Attempts to reach Welsh for comments were unsuccessful, and his legal representation did not respond to inquiries. Wells Fargo, having terminated Welsh in June 2021, refrained from commenting on the matter.

Both the Securities and Exchange Commission (SEC) and the Justice Department have initiated civil and criminal proceedings against Welsh, dating back to October 28, 2021. Although the DOJ's initial case has been concluded, the current charges mirror the previous allegations. The SEC's proceedings are ongoing, with plans to seek a default judgment against Welsh post-resolution of the criminal case, to determine the appropriate financial penalties.

Furthermore, the indictment accuses Welsh of misappropriating client funds through falsified or altered distribution-request forms. These actions allegedly facilitated the transfer of client money to a New Jersey-based coin and precious metal business, where Welsh is said to have purchased gold worth nearly $270,000.

FBI special agent James Dennehy, who led the investigation, stressed the fundamental trust placed in professionals like investment advisors, and how Welsh's actions represent a significant breach of that trust.

Welsh's professional history reveals regulatory orders to pay $7.2 million in settlement for five customer disputes, some of which relate to misconduct not directly associated with the indictment's charges.