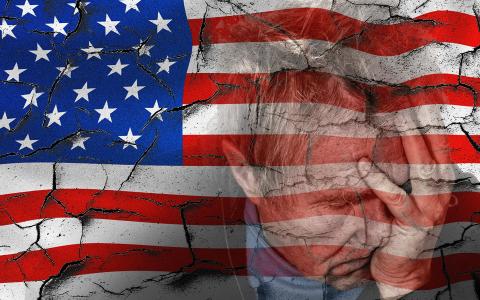 May 25, 2023
(Investor's Business Daily) - Lawmakers are playing chicken with the debt ceiling — and the U.S.' creditworthiness. Luckily there are still two U.S. S&P 500 companies left with perfect AAA credit ratings — a key asset with interest rates on the rise.
Just two companies in the S&P 500, Johnson & Johnson (JNJ) and Microsoft (MSFT), maintain their pristine AAA credit ratings, says an Investor's Business Daily analysis of data from S&P Global Market Intelligence and MarketSmith. This is a startling decline in the number of AAA companies from years past.
And debt may starting to matter to investors. It's not free anymore. The Federal Reserve is hiked rates again this month, the bank's 10th hike since 2022, says Bankrate.com. Shares of the 10 S&P 500 companies with the highest credit ratings are up more than 12.5% this year, in line with the rise of the 10 companies with the lowest credit ratings.
"We continue to believe the chances that Congress will fail to raise the debt ceiling before the x date remain extremely low, but current political dynamics have likely increased the risk and there are some negative consequences to even an eleventh hour agreement, as we saw in 2011," Barry Gilbert, asset allocation strategist at LPL Financial, said.
Where Did All The AAA Companies Go?
If it seems like there used to be more AAA S&P 500 companies, you're right, there were.
More than 60 U.S. companies carried the coveted AAA credit rating from S&P Global Market Intelligence in 1980. And that dropped to just six in 2008. Since then, ExxonMobil (XOM), General Electric (GE), drugmaker Pfizer (PFE) and Automatic Data Processing (ADP) have all been downgraded.
Even the U.S. government lost its AAA rating in April 2011 from S&P. That's the last time the government struggled to raise the debt ceiling.
Cheap debt made the AAA rating look outdated at the time. By borrowing, companies could jack up their return on equity and impress investors at nearly no cost. Companies didn't think the advantage of the AAA rating was worth giving up the financial boost by adding debt.
But the days of cheap debt are fast reversing. Rates on debt are rising fast, especially for companies with lower credit ratings. Dish Network (DISH), the company with the lowest credit rating in the S&P 500 (CCC+), borrowed $2 million in late 2014 for just 5.875%, says Finra's Trace. That's extraordinarily cheap debt for a company with such a low rating. But now, that debt is trading for a yield of a whopping 19.99%. Unfortunately for Dish, the debt comes due in November 2024.
S&P 500's Top Rated Companies
Johnson & Johnson may be facing its talc lawsuits, but in the eyes of credit ratings agencies, it's still AAA rock solid.
J&J continues to hold its AAA rating, the only company in the stable health care sector to do so. Shares are off nearly 13% this year. And yet, it's still a cash flow powerhouse. Despite its legal issues, the company's adjusted profit per share is seen rising nearly 5% to $10.63 in 2023. In fact, the company's profit is expected to rise every year from 2023 through 2027.
A more emblematic example of a AAA-rated company is Microsoft. It's one of just a handful of big-cap tech stocks largely driving the S&P 500 higher this year. Shares are up 35%, creating more than half-a-trillion dollars in market value — just this year. And Microsoft is reaping the rewards of treating debt with respect. The yield on the $750 million of debt it raised in 2009 is down to just 4.3%, Finra says. That's off the 5.2% coupon it initially paid.
Who knows what the Fed does next. "The Fed has caused a steep slow down and an earnings recession," said Robert Maltbie of Singular Research.
Debt didn't matter when it was cheap. But now that borrowing matters, investors are paying attention.