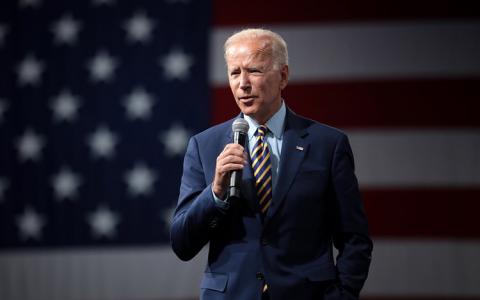 January 6, 2021
About nine months after Americans received their first coronavirus aid payments from the government, new $600 "stimulus checks" started going out last week — after a last-ditch effort to raise the amount to $2,000 failed.
But President-elect Joe Biden hasn't given up on bigger direct payments, and on Monday he said $2,000 checks could "go out the door" soon.
That scenario is suddenly looking more possible, but it's not yet anything you can count on. So if your finances are still strained by COVID and you're disappointed with the $600, you'll probably want to keep looking for more money on your own.
Here's what we can say right now about prospects for a third round of stimulus checks.
New checks may depend on final results from Georgia
Biden made his remarks about $2,000 checks at a campaign rally in Georgia, where two Republican U.S. senators were trying to hold on to their seats in runoff elections held on Tuesday.
The Associated Press has called one of the two races for the Democratic challenger. The other race is considered too close to call, though the Democrat holds a narrow lead.
Two Democratic wins in Georgia would flip control of the U.S. Senate from the Republicans to the Democrats and give Biden's party majorities in both houses of Congress. That could make it easier for his proposals — like $2,000 stimulus checks — to become reality.
"That money will go out the door immediately to help people who are in real trouble" if the Democrats were to win both runoffs, Biden said at the rally.
Many struggling consumers have been eager for the government to keep sending cash. Americans largely used their first stimulus payments for basics like groceries and utility bills, a survey from the U.S. Bureau of Labor Statistics found.
Some also invested the money, the survey said, or used it to meet various other needs. Those may have included buying affordable life insurance, as sales of life insurance policies have surged amid the pandemic.
It's important to note that several Republican senators supported the recent bid to boost the current $600 payments to $2,000. But the proposal was blocked by Senate Republican leaders.
What if you need more than $600 right now?
Biden doesn't take office until Jan. 20, and control of the Senate will be up in the air during any recount in Georgia. So, if there will be fresh relief payments, you're not likely to get one until February, at the earliest*.
If you need more help right now than the latest $600 checks, here are a few ideas to pull together some money on your own:
This article originally appeared on Yahoo! Finance.