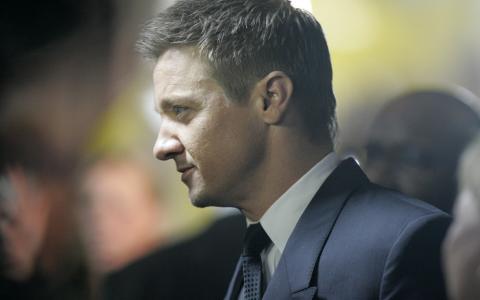 May 26, 2020
The in-court fights between Hawkeye actor Jeremy Renner and his ex-wife Sonni Pacheco have not slowed despite current world events. In perhaps a sign of life continuing to return back to normal, some court cases are moving forward and on Tuesday, Renner filed documents alleging his ex has been stealing money from their daughter Ava's trust fund.
Sonni Pacheco has already admitted to transferring money from Ava's trust fund on several occasions. An email dated April 23, 2019 and revealed in the court documents indicates that Pacheco admitted she took money out to buy gifts and keep herself afloat after she said she spent other money she had on court stuff having to do with Jeremy Renner.
The money transfers to my bank were to keep my afloat/provide [the minor] Christmas presents/birthday gift bags and essentials for her bday party - after all my savings were spent on lawyers/child custody evaluator.
The documents indicate she took out an additional $10,701.40 in order to pay property taxes when she didn't have the money available eight months later. Furthermore the document (via People) additionally alleges she took out $20,000 on another occasion in 2019 to pay attorney's fees. Another $12,000 was alleged to have been pulled from the trust into her personal checking account, per the filing.
All in all, the documents tally that Sonni Pacheco has reportedly taken out nearly $50,000 from her daughter's trust fund. The way the trust fund works is that Jeremy Renner drops in money that is supposed to go for educational or medical expenses, as well as extracurricular activities for his 7-year-old daughter. Any amount in child support that is leftover is supposed to go into the trust fund, which Ava will be able to access in 20 years at the age of 27.
The news comes after a couple of months ago, Jeremy Renner asked the court system for a reduction in child support payments as work was down for the actor after his absolutely gangbusters year in which he appeared in the box office behemoth Avengers: Endgame and Arctic Dogs. Renner will have more work coming up, including in the MCU, but his Clint Barton-based Disney+ series will not premiere until 2021.
At the time of the writing in March, Jeremey Renner was reportedly paying $30,000 a month to Sonni Pacheco in child support, pre-tax.
Sonni Pacheco fired back at the time and said she was not receiving that much money from Jeremy Renner and that a chunk of it was going to court bills. She now says she is being "bullied" in regards to the situation.
The couple was originally married in 2014 and split later that year. That split has become more contentious over time and led to additional court filings and court appearances regarding the well-being of their daughter.
This article originally appeared on Cinema Blend.