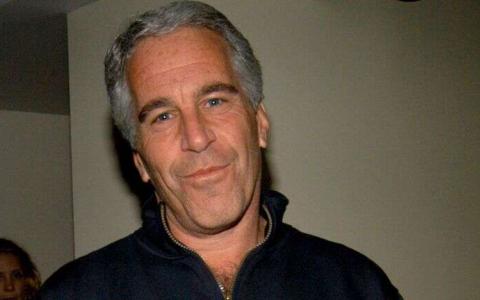 July 14, 2019
(Daily Mail) A disgraced former business partner of Jeffrey Epstein, who was jailed for almost 20 years for his role in a massive Ponzi scheme, has implicated the billionaire pedophile in the same fraud that landed him behind bars.  
Epstein's former boss, Steven Hoffenberg, has claimed his one-time protégée was 'totally in the mix' of the scheme that saw 200,000 investors defrauded to the tune of $460 million through his Towers Financial Corp in the 1980s. 
The Hoffenberg claims are not new, but he reiterated them again in an interview with Quartz magazine this week, adding: 'He was my colleague daily, seven days a week.'
After Epstein was arrested last Saturday on child sex-trafficking charges, Hoffenberg claims began to pick up steam again, offering a plausible explanation for his mysterious and seemingly infinite wealth, the New York Post reports.  
Tower investors also claimed in a lawsuit last year that Epstein 'knowingly and intentionally utilized funds he fraudulently diverted and obtained from this massive Ponzi scheme for his own personal use to support a lavish lifestyle.'
The claims sheds some light on Epstein's vast wealth which despite intense scrutiny has often posed more questions than answers.
While he has long been referred to as a billionaire, scant details of the source of his fortune has made his true net worth hard to ascertain. 
Though he lived a life with all the trappings of the uber-wealthy, including living in one of New York's most opulent mansions a stone's throw from the world famous Met and Guggenheim museums, his rise proved to be as obscure as it was rapid. 
Epstein ran a money management firm catering to the ultra-rich, primarily for Victoria's Secret mogul Les Wexner, but its assets were never made public.
Epstein's other powerful former friends include former president Bill Clinton and President Trump. 
Ghislaine was present at Chelsea Clinton's wedding in 2010, after Epstein's first arrest on charges relating to having sex with minors.
Former president Clinton also flew on his jet. Trump has since distanced himself from the billionaire. 
He is said to have banned him from Mar-a-Lago for allegedly sexually attacking a member of staff then in 2009, while lawyers sought settlements for some of Epstein's other victims, helped them by telling them he would help them with their case.