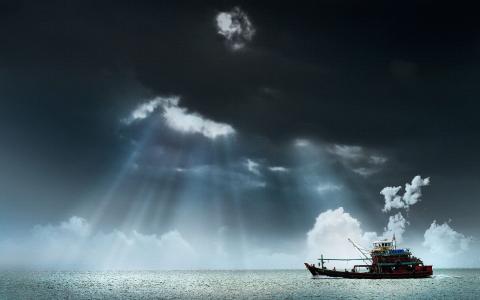 January 15, 2022
(Yahoo!Finance) - "I think it's not going to be a smooth sailing rise higher across the cyclicals," Megan Horneman, Verdence Capital Advisors Director of Portfolio Strategy.

"I still do think you'll get some tug of war, like you saw today, where some money may rotate back into those growth sectors when you see interest rates decline or the Fed put some inflation fears at ease. But in the long run, over the next year, I still think from an evaluation and a fundamental basis, the best place to be is in those cyclicals."
Cyclical stocks have outperformed value stocks to begin 2022. Though many analysts forecast cyclicals to maintain an upward trend throughout the year, investors should expect to see some bumps in the road along the way, RiverFront Investment Group Senior Market Strategist Rebecca Felton said, later adding, "We do expect inflation to normalize by the end of the year."
December's Consumer Price Index revealed prices elevated from last year by 7%. Driven by sharp increases in used cars and shelter costs, inflation rose by its fastest pace since 1982.
Investors appeared unfazed by the report, however, as the 7% inflation was in line with consensus estimates based on data compiled by Bloomberg. Stocks rose Wednesday and the S&P 500 and Dow both opened higher well after the CPI numbers were publicly released.
Generally, cyclical stocks generate higher returns during periods of economic growth. Sectors like consumer discretionary and automobile manufacturers are examples of industries that are classified as 'cyclical'.
"We still have a healthy mix of growth, specifically technology, software, services, and that sort of thing, because we do believe that there will be volatility as we continue to move through the recovery," Felton said. "And it's best to go into these slowly, in terms of not going too far into cyclicals at this point."
Tuesday, Federal Reserve Chairman Jerome Powell signaled that the Fed may have a more hawkish approach to raising rates in the near future. "If we see inflation persisting at high levels, longer than expected, if we have to raise interest rates more over time, then we will," he said in a Senate Banking Committee hearing.

"I think [Powell] has to be a little bit hawkish here in this committee because the biggest fear right now is that the Fed's behind the curve on inflation," Horneman said. This may lead to the Fed raising rates more than the three times projected by FOMC members in their last November meeting, Horneman said, but it's too early to know definitely.
"Whether or not they end up [carrying out additional rate hikes], I think it's way too early to tell," she said. "In the next couple months, I think you're going to have a lot of volatility around not just the inflation numbers, but also maybe some of the spending numbers from the consumer side, confidence numbers— all of these being temporarily impacted by Omicron. So it's going to be really difficult to get a good gauge of what's truly going on in the economy."