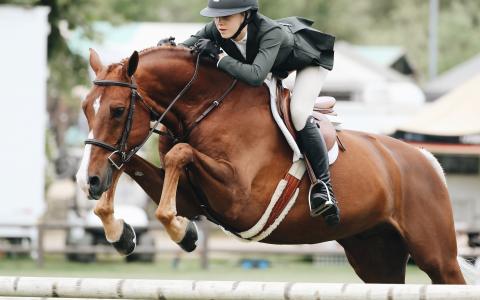 January 27, 2023
(Fortune) - Jennifer Gates, 26, is the eldest daughter of Bill Gates and Melinda French Gates.
She has two younger siblings, Rory and Phoebe.
Gates wasn't allowed to own a phone until she was 14.
Jennifer Gates, 26, is the eldest child of philanthropists Bill and Melinda Gates.

Gates is set to receive a "minuscule portion" of her father's wealth.

She's currently enrolled in Mount Sinai's Icahn School of Medicine.
While their father might be famous for founding Microsoft, Entrepreneur reported that the Gates kids had a "cap on screen time" growing up.

Gates and her siblings attended her father's alma mater.
They all went to Seattle's private Lakeside High School.
Gates graduated from Stanford University in 2018.
She earned a degree in human biology and took a year off to focus on her equestrian passion before going to medical school. She told Sidelines Magazine her childhood pediatrician inspired her to pursue medicine.
She said in a February 2021 Instagram post that her parents also sparked her passion for medicine.
By Britney Nguyen,Allana Akhtar


Taylor Borden, Debanjali Bose, Áine Cain, and Katie Canales contributed to an earlier version of this report.