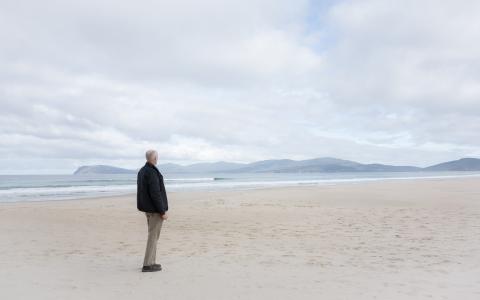 May 19, 2023
(GoBankingRates) - For more than two decades, Social Security beneficiaries have been fighting a mostly losing battle against inflation. The situation isn't likely to get better until lawmakers change the way annual cost-of-living adjustments (COLAs) are calculated — and it might get worse if the current debt ceiling crisis isn't resolved.
A study released earlier this month by The Senior Citizens League, a non-partisan seniors advocacy group, found that the nation's oldest adults who retired before 2000 have lost 36% of their buying power since the turn of the century because COLAs have not kept pace with inflation. These retirees would need an extra $516.70 per month ($6,200 in 2023) to maintain the same level of buying power as in 2000.
Between January 2000 and February 2023, Social Security COLAs increased benefits by 78%, or an average of 3.4% a year, according to a Senior Citizens League press release. However, the cost of goods and services purchased by typical retirees rose by 141.4% over the same time period, or an average of 6.2% a year.
"For every $100 a retired household spent on groceries in 2000, that household can only buy about $64 worth today," the press release noted.
On the bright side, Social Security recipients might actually come out ahead of inflation this year because of the combination of a historically high COLA and easing inflation. The COLA for 2023 is 8.7% — the highest in more than 40 years. Meanwhile, the most recent Consumer Price Index data found that overall inflation in April 2023 rose only 4.9% on an annual basis, which was the lowest gain in two years.
That gap might help make up for the financial beating Social Security recipients took in 2022, when the 5.9% COLA was almost immediately wiped out by an inflation rate that spent most of the year above 7% and peaked at 9.1%.
With inflation moderating in 2023, The Senior Citizens League now estimates that the COLA for 2024 could be 3.1%.
"When inflation goes down, so goes the COLA. That is what we are seeing now," Mary Johnson, a Social Security and Medicare policy analyst at The Senior Citizens League, told Newsweek. "Our estimate will change with new data as it comes in and it could go lower or higher."
A 3.1% COLA might put Social Security beneficiaries back in negative territory even if the overall inflation rate settles closer to 3% by the end of 2023. This is because the prices of some essential items have been rising well above the overall inflation rate — and the current COLA. These items range from eggs, apples, white bread and coffee to dental visits, electricity, car repairs and pet products.
One reason the annual Social Security COLA often fails to keep pace with inflation is that it is based on the Labor Department's Consumer Price Index for Urban Wage Earners and Clerical Workers (CPI-W), experts say.
The Senior Citizens League and other advocacy groups have often criticized that formula because it doesn't account for increases in the Medicare Part B premium. This often leads to Social Security checks falling short of the actual inflation rate for seniors. They advocate basing the COLA on a different index — the Consumer Price Index for All Urban Consumers (CPI-U).
Meanwhile, the debt ceiling crisis has raised even more worries about Social Security. As The Senior Citizens League pointed out in its press release, Social Security beneficiaries are legally entitled to full scheduled benefits under the Social Security Act, even in the case of a government default. But another law, the Antideficiency Act, prohibits government spending in excess of available funds.
This is where things get complicated. Although most of Social Security is paid for through payroll taxes, part of it is paid for through trust funds made up of surplus money.
If the trust funds fall short due to a delay in raising the debt limit, the Social Security Administration "would not have the legal authority to pay Social Security benefits in full or on time," according to The Senior Citizens League. The group also said that no law "provides the specific actions" the SSA must take to ensure that Social Security benefits are paid in full and on time.
Vance Cariaga is a London-based writer, editor and journalist who previously held staff positions at Investor's Business Daily, The Charlotte Business Journal and The Charlotte Observer. His work also appeared in Charlotte Magazine, Street & Smith's Sports Business Journal and Business North Carolina magazine. He holds a B.A. in English from Appalachian State University and studied journalism at the University of South Carolina.