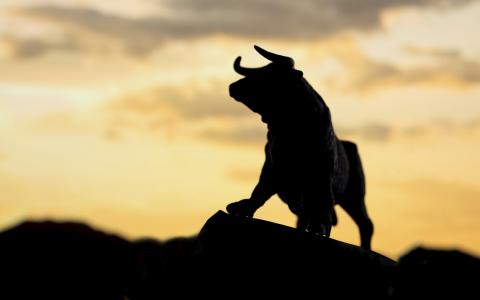 October 8, 2019
(MarketWatch) That rocky start to October for investors doesn't seem ready to ease up soon. 
Investors have the jitters on Tuesday, as they keep a beady eye on developments ahead of this week's U.S. -China trade talks and then another on an earnings season that's just around the corner. 
But now is not the time to run scared, says our call of the day from a nearly 50-year market veteran — Capital Wealth's market strategist Jeffrey Saut — who has a knack for timing market pullbacks. In an interview with MarketWatch, he insists we are in a secular bull market and the stock rally is far from over. 
What Saut is referring to is a rising or falling market trend, which can last from 5 to 25 years, but is peppered by smaller bear or bull markets, respectively. And most investors aren't experienced enough to recognize either, he says. 
"The point is, a secular bull markets last 15-plus years. You can run how long this thing should last, either from October of 2008 or March of 2009 or April of 2013. The point is there ought to be years left in this thing and no one believes it," said Saut. He adds that anyone not retiring in at least the next three years stands to lose if they stop believing in this bull market. 
Investors are "scared to death," convinced by the media that a recession is coming and putting too much faith in soft data such as economic surveys, he argued. "If we're going into a recession, why are the most economically sensitive stocks, mainly the semiconductor equipment stocks, holding up so much better than the S&P 500?" Saut asked. 
The widely followed PHLX Semiconductor Index exchange-traded fund is up 35% year to date. The S&P 500 is up 17% so far this year.
Given the current interest-rate environment, he says his indicators point to a multiple of 19 times forward earnings for stocks, which would put the S&P 500 at around 3,200, nearly 9% above the index's Monday close.
Saut has made prescient market calls in the past, predicting a "waterfall decline" for equities a month before the October 1987 crash. As for the here and now, Saut believes the S&P bottomed last week at 2,855. And then there's his long-term investment model that "flipped positive on October 2008 and never turned negative and says we have years left in this thing."