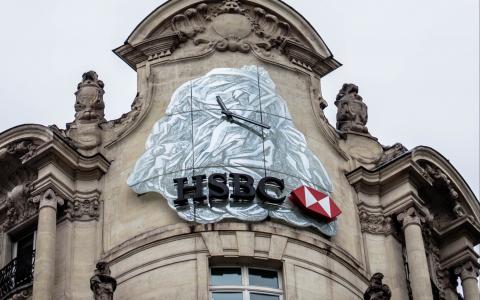 June 17, 2021
HSBC Holdings PLC's fund management arm has created a new division that will bring together 150 staff and alternative assets representing more than $50 billion, shaking up its top team in the process.
The unit called HSBC Alternatives will draw from HSBC Alternative Investments --which includes third party hedge funds and private market funds-- as well as teams from its private debt, venture capital and direct real estate businesses.
HSBC Asset Management said its alternative assets have doubled to $53 billion over the past four years, and that combining expertise in this area was part of its strategy to "reposition the business as a core solutions provider and specialist Asia, emerging markets and alternatives asset manager."
Joanna Munro, currently global chief investment officer at HSBC Asset Management, will lead the new business unit as chief executive officer. She will report to Nicolas Moreau, HSBC Asset Management's CEO, who is due to move to Hong Kong later this year as the group looks to grow its business in Asia.
Ms. Munro, who was appointed global chief investment officer in 2019, will remain in London. She will be responsible for expanding the range of alternative investments available to the firm's wealth and institutional clients, across indirect and direct alternatives including hedge funds, private markets and real estate.
Xavier Baraton, currently global CIO for fixed income, private debt, and alternatives, will succeed Ms. Munro in the global CIO role.
Mr. Moreau said: "We have been very successful in delivering innovative capabilities to our institutional and wealth clients, with the recent success of our infrastructure debt teams, the rapid growth of our indirect private equity business, the launch of a direct lending investment capability with HSBC UK and the establishment of our Climatech venture capital team."
"With Joanna's strong track record of building and transforming businesses, I am confident that we will take our alternatives business to the next level and accelerate this important growth opportunity."
Other asset managers have also posted recent growth in their alternative assets businesses.
Schroders PLC, the U.K.-listed asset manager, said in March that assets under management across its private assets and alternatives business grew 4.3% last year to reach 46.1 billion pounds ($64.94 billion) at the end of 2020.
Meanwhile BlackRock Inc., the world's largest asset manager, ended 2020 with $235 billion across alternatives, up from $178 billion at the end of the previous year. 
This article originally appeared on MarketScreener.