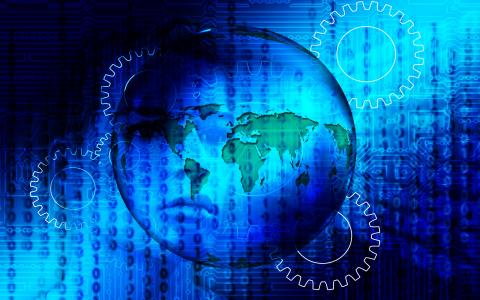 January 25, 2023
(Nasdaq) - Technology sits at the intersection of every area in modern wealth management. 
Technology's role in the industry shows no signs of slowing down either. Actually, the opposite is true; we know first-hand through our collective relationships (PureFacts, Mako, AppCrown, FutureVault) that institutions and firms are embracing and investing in technology more aggressively, all with the common goals of creating a competitive advantage and delivering more value across the enterprise, to advisors, and to their clients.
Arguably, one of the most significant changes we've seen over the last year comes down to executive buy-in.
Executives, from firms of all sizes, might we add, are seeing the writing on the wall; and it's hard not to, it's everywhere. In order for their institution and/or firm to scale, create efficiencies, and attract and retain ideal clients (and their next generation), partnering with technology solution providers is a critical strategy. 
The question isn't should firms embrace and invest in technology; that's an absolute must. The questions that need to be asked and addressed are:
How exactly should firms implement technologies?
Where in the organization does technology create the most impact (or where is the opportunity)?
What technology solution providers should firms invest in and partner with?
Do our solution providers "play well" together and can they connect disconnected workflow?
The answer to those questions, as you might have assumed, is that… it depends. 
However, what does in fact ring true time and time again for any institution or firm tasked with a digital transformation mandate, is that going it alone--by prospecting for and working with technology partners in isolation--can lead to flawed implementation and financial risks.
The impact can be quite significant in the long term. 
Keep reading to learn more about how an integrated best-of-breed technology ecosystem can help your firm take on and roll out a digital transformation strategy with confidence. 
Recent (Wealth)Technology & Integration Findings
The rapid acceleration towards a full-blown digital-first era comes with its fair share of opportunities and challenges. Ultimately, what this means is that firms and institutions must re-evaluate the strategic areas of focus that will have critical implications on business outcomes.
When it comes to implementing new technologies, one prominent challenge is the overwhelming amount of options available.
In other words, analysis paralysis.
According to the InvestmentNews Research 2022 Adviser Technology Study, the typical firm uses five different technology vendors, and a third of firms are looking to add several additional technology partners in the near future. 
Despite the intent to add to the tech stack, firms continue to experience the following operational challenges:
57% of advisors say the lack of integration between their core applications is the most significant pain point with technology
56% of advisors use individual solutions to build their technology stack (which serves as no surprise for the former number)
Research from Cerulli Associates indicates that 94% of practice management professionals find limited technology integration creates productivity challenges
In addition to the number of solution providers that exist in today's market, the lack of connectivity and seamless integration continues to be a prominent challenge across the industry.
As firms venture down the path of siloed technology implementations, we continue to see the rise of integration challenges, amongst other significant challenges which include resource allocation, financial risks, loss of productivity, and a poor client experience.

One particularly interesting finding that surfaced with the mentioned study above is that integration, or rather the lack of integration between technology providers isn't so much a challenge as is the lack of connectivity and integration into operational processes and client workflow to create a unified and seamless experience at every level of the organization.
 
Digital Transformation Affords Massive Opportunities  
Digital transformation is the adoption and integration of technology into all areas of an organization to drive measurable business outcomes. Common goals for its implementation are to improve efficiency, value, or innovation.
Digital transformation affords institutions, firms, and advisors efficiencies and operating capabilities that they (and their clients) have longed for.
When successful, digital transformation can lead to the below three outcomes in a number of different ways:
1) Deliver tremendous value to clients (including the household and to their next-gen);
2) Lead to significant productivity gains across the front office and drive advisor-client engagement;
3) Create massive operational and compliance efficiencies to save time and money at the enterprise and head office level
First, digital transformation enables firms and professionals to create seamless, personalized digital client experiences that enhance the advisor-client relationship at scale.
Second, digital transformation enables firms to meet information security and compliance regulation, reducing the time and effort previously spent on these activities. 
Lastly, digital transformation enables firms and their advisors to improve daily workflow via integration and automation, leading to focus and productivity where it matters most.

Another major outcome (and advantage) of a successful digital transformation strategy is the ability to attract and retain top talent (notably Advisors), which can lead to a significant competitive edge in the market.
January 25, 2023