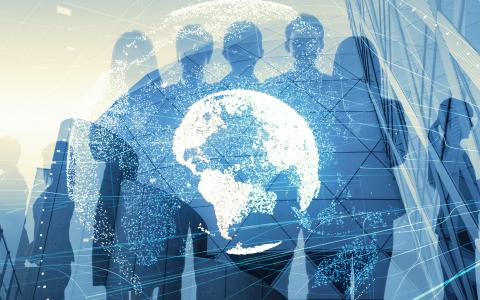 June 14, 2019
(Forbes) -- When government agencies try to make decent consumer protection rules, they often trip over themselves.
The SEC, which just issued "best interest" rules for brokers and advisers, stumbled often in its decade-long path, although it seems to be going in the right direction.
Here's the gist of the rule: Broker-advisers must tell you if they're making money from what they recommend and sell.
They need to disclose conflicts, but they can't get sued if they don't.
The SEC, in torturing the language of investor protection, didn't require broker-advisers to become "fiduciaries," which is the highest level of protection under the law. Basically, if a fiduciary wrongs you, you can take them to court.
The new rules, however, don't give investors the option of formal court action, as far as I can tell. 
They are merely enforcing existing rules regarding "suitability" and "fair dealing," which are vague and were lightly policed by the securities industry itself.
Yet the new rules are important for what they propose to disclose. Here's a brief summary from klgates.com:
-- Disclosure. A broker-dealer will be required to disclose the material facts about the relationship and recommendations, including information as to fees, conflicts, the broker-dealer's capacity in providing services, and, to the extent formally agreed upon, account monitoring.
-- Care. They (broker-dealers) will be required to exercise reasonable diligence, care, and skill when making a recommendation. This will entail understanding the risks, rewards, and costs of any recommended transaction or series of transactions...and does not place the financial or other interests of the broker-dealer ahead of the interest of the customer.
-- Conflicts. Brokers will be required to implement written policies and procedures reasonably designed to identify and, at a minimum, disclose or eliminate conflicts of interest.
-- Compliance Policies and Procedures. They will be required to implement written policies and procedures reasonably designed to ensure compliance with Regulation BI as a whole.
What does all of this mean? They have to tell you how they're compensated up front and make an attempt to advise you in your best interest. Yet to find a tougher investor protection standard, you'll need to engage a true fiduciary such as a RIA, a CPA who can provide investment advice, a certified/fee-only financial planner or a lawyer.
The bottom line is one question: "Are you a fiduciary?" While this one term doesn't ensure that they'll be completely honest, it gives you an extra layer of legal protection. Even with the new rules, it may be the most important question you ask.