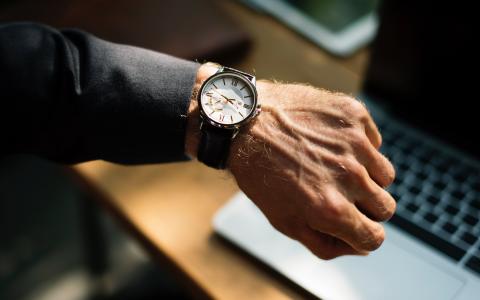 June 14, 2022
(TheStreet) - Bear markets have a long history with the S&P 500, Nasdaq Composite and Dow Jones Industrial Average indexes and they have returned as a result of the economic turmoil caused by inflation, rising interest rates, high gasoline prices and fallout from the Russian invasion of Ukraine.
Some bear markets have occurred during recessions with a decline in the gross domestic product and high unemployment, but that is not the case with current bear markets, at least so far.
The S&P 500 joined the Nasdaq Composite in a bear market on June 13 after recording a 21% decline since reaching its high of 4,796 on Jan. 3, 2022. S&P's previous bear market was its shortest one lasting about a month from Feb. 19, 2020, to March 23, 2020, when the index fell 34%, CBS reported.
Nasdaq already entered the bear market three months ago on March 7 when it had declined 20.1% from its high of 16,057 on Nov. 19, 2021. The tech-laden index on June 13 had fallen to 32% below its high of 16,057 on Nov. 19, 2021.
The Dow Jones Industrial Average is about 17% down from its all-time high of 36,799 on Jan. 4, 2022.
Bear Markets Can Be Short- or Long-Term
A bear market is defined as when an index declines 20% from its most recent high. The shortest bear market on record since 1928 is the S&P 500's Feb. 19, 2020 to March 23, 2020, period of 33 days that was brought on by the covid pandemic, according to Seeking Alpha. Before that bear market of about one month, S&P 500 recorded a 62-day bear market during the financial crisis from Jan. 6, 2009, to March 9, 2009 when the index declined over 27%
The S&P had a much longer bear market during the financial crisis from Oct. 9, 2007, to Nov. 20, 2008, or 408 days, when the index fell almost 52%.  The longest S&P bear market stretched from Jan. 11, 1973, to Oct. 3, 1974, amounting to 630 days or 21 months, when the index fell over 48%.

The S&P had a much longer bear market during the financial crisis from Oct. 9, 2007, to Nov. 20, 2008, or 408 days, when the index fell almost 52%.  The longest S&P bear market stretched from Jan. 11, 1973, to Oct. 3, 1974, amounting to 630 days or 21 months, when the index fell over 48%.

By Kirk O'Neil
June 13, 2022