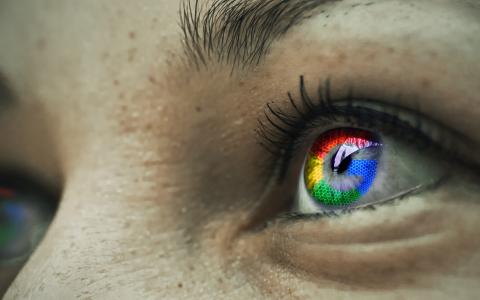 June 9, 2023
(The Telegraph) - A year ago, Google greeted staff members coming back to the office for the first time with a lavish party.
Headlining the bash at the company's Mountain View headquarters in California was pop star Lizzo. "It's so incredible to see how connected we are right now," the Grammy-winner told the crowd of "Googlers".
Twelve months on, Google has had enough of hand holding and perks to try and coax reluctant tech workers back to its campuses.
Instead, the $1.5 trillion company has threatened to clamp down on staff who fail to come in, warning attendance will be included as part of their performance reviews.
Badge attendance will be logged when employees come into the office each morning, although this data will be kept aggregated, a spokesman told CNBC.
Tech companies including Google, Meta, Apple and Amazon have all been getting tougher on staff in recent months in an effort to get people back to the office. Executives believe collaborative, in-person working is crucial to boosting productivity.
In an email to staff this week, Fiona Cicconi, Google's chief people officer, said: "There's just no substitute for coming together in person."
Ms Cicconi added it would now begin including compliance coming back to the office at least three days per week as part of its staff reviews, and send warnings to workers "who are consistently absent from the office," CNBC reported.
The company's HR chief also asked those staff who had been approved for full remote work to reconsider returning part time to the company's offices.
She wrote to staff: "For those who are remote and who live near a Google office, we hope you'll consider switching to a hybrid work schedule."
The executive added in future full remote working would be granted to staff "by exception only".
However, the push has sparked disquiet and protests from some in their workforce.
Chris Schmidt, a software engineer at Google and member of the Alphabet Workers Union, says: "We have maintained quality performance with flexible office attendance.
"Overnight, workers' professionalism has been disregarded in favour of ambiguous attendance tracking practices tied to our performance evaluations."
He adds: "Currently, New York City workers do not even have enough desks and conference rooms for workers to use comfortably. A one size fits all policy does not address these circumstances."
Google, which employs 190,000 people, already has a policy that staff should come into the office at least three days per week, but like many tech companies it has struggled to encourage staff back to the office after eagerly embracing remote working.
Having sent staff home to protect them at the start of the coronavirus pandemic, Sundar Pichai, Google's chief executive, announced in April 2021 that the company would embrace hybrid work.
He said he still expected up to 20pc of staff to work fully remotely, but gradually staff would be asked to come in three days per week. "The future of work is flexibility," Pichai said at the time.
However, attempts to rollback remote working policies have resulted in bitterness, division and protest in the tech sector. Last year, contractors for Google Maps threatened to go on strike over demands they come back to the office. Contractors working for Google's YouTube Music division based in Austin downed tools in protest at similar demands.
Google's corporate offices have also struggled to encourage staff back in, presenting a challenge to the company's plans to spend $7bn on its real estate this year. One Google employee joked on Twitter that on Fridays "every Googler gets their own office – as in an entire building".
In her note to Google staff, HR chief Ms Cicconi said while "not everyone believes in 'magical hallway conversations'… there's no question that working together in the same room makes a positive difference".
It is not just Google that is getting tough on home working. Elon Musk, a professed remote work sceptic, has scrapped it almost entirely since taking charge at Twitter and has ordered staff to work from the office for at least 40 hours per week.
Meta, the parent company of Facebook, had been one of the strongest proponents of remote work, championing the prospect of a digital "metaverse" where people would meet colleagues in virtual reality forever.
But last week, it was reported that Mark Zuckerberg had changed tack. Staff will be expected in the office three days per week.
Tech staff now feel the "writing is on the wall" when it comes to the end of remote working, says Glenn Murphy, European head at technology executive search company Riviera Partners.
It presents a challenge for many who embrace remote work by moving away from the cities where their office was based.
Murphy says: "We get candidates who have moved away during this period and now cannot go back, are they going to get punished by being forced back to the office?"
Octavious Black, chief executive of behavioural science consultants MindGym, says it was often "good for employees" to come back to the office a few days each week, for socialising and career progression.
But he added companies risked alienating workers by forcing them to return using "hard power", rather than convincing them of office work's benefits. Instead, he said companies needed to impress upon staff that seeing colleagues in person could benefit them as leaders, mentors or help them learn.
While some Silicon Valley companies have laid down clear mandates to get workers to return, others have taken a different approach altogether.
Seattle software giant Salesforce, under boss Marc Benioff, has offered to donate up to $10 to local charities for each day a worker comes into the office between June 12 and June 23, giving away up to $2.5m.
Whatever the strategy, it seems ever more tech companies are reigning in post pandemic flexible working, whether by using the carrot of the stick.
On the anonymous tech worker forum Blind, one Google staff member wrote: "[Return to the office] is a reality… I bet it will eventually get back to a full week."
A Google spokesman said: "Our hybrid approach is designed to incorporate the best of being together in person with the benefits of working from home for part of the week. Now that we're more than a year into this way of working, we're formally integrating this approach into all of our workplace policies."
A Meta spokesman said: "We're committed to distributed work, and we're confident people can make a meaningful impact both from the office and at home."
By Matthew Field