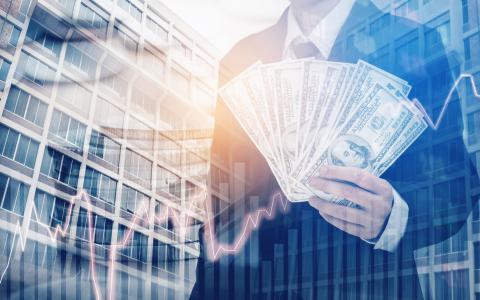 February 22, 2019
Bill Martin's The Smart Financial Advisor: How financial advisors can thrive by embracing fintech and goals-based investing is about improving client outcomes with goals-based investing, Brenda Jubin writes on Seeking Alpha.
Industry veteran and financial technology expert, Martin, CFA leads investment strategy for INTRUST Bank, emphasizing goals-based client solutions, portfolio construction using multifactor risk analysis, and tax-aware portfolio optimization.
It enables advisors to manage more of their clients' wealth, it better matches assets and liabilities, it determines the optimal asset allocation, it minimizes taxes, and it increases an advisor's value.
He  advocates using fintech within a goals-based investing framework to efficiently manage, monitor, and report goal progress.
Most investors react to external factors, fail to plan, quarantine their portfolios, mismanage risks, rely on alluring stories, ignore taxes, and focus on past performance.
Advisors can address these hazards by adopting goals-based investing, identifying and prioritizing client goals, managing client wealth holistically, assessing risk comprehensively, determining the optimal mix of assets and constructing portfolios intelligently, utilizing tax-smart investment strategies, and tracking goal progress.
Goals-based investing is gaining traction among advisors and "finally appears positioned to become the new industry norm in managing wealth."
Today, goals-based investing is beginning to take center stage, and it is adding yet more value.
Martin explains the ins and outs of goals-based investing, step by step, element by element.
It is a lot harder for the individual investor to stay on track without the assistance of an advisor, but it's virtually impossible without a viable, forward-looking plan.
You will discover how to truly thrive as a smart financial advisor.
The Smart Financial Advisor is a must-have guide for advisors who desire to differentiate and grow their practices amid commoditization, fee compression, and increasing regulatory requirements.