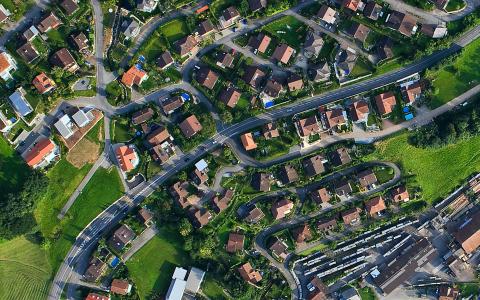 September 21, 2023
(Yahoo!Finance) - Homebuyers made fewer deals in August as rough housing conditions persisted. That may get even worse, one housing expert said.
Sales of previously owned homes declined 0.7% in August from the month prior to an annualized rate of 4.04 million, the National Association of Realtors said Thursday. That underperformed the 0.7% increase and 4.10 million annualized rate that economists polled by Bloomberg predicted.
The pace, which was down 15.3% from a year ago, is the third slowest of the current housing cycle, NAR chief economist Lawrence Yun said. Only the paces in January and December 2022 were slower.
The data underscores the muting effect higher mortgage rates is having on both buyers and sellers, a scenario that could get tougher soon.
"Mortgage rate changes will have a big impact over the short run, while job gains will have a steady, positive impact over the long run," Yun said in the a statement, before adding in the press call later that, "in the short run, it's possible that mortgage rates may go up to 8%."
Existing home sales in August reflect mortgage rates that were locked in during the months of June and July, when mortgage rates were just below 7%, said Realtor.com chief economist Danielle Hale.
"Since then, mortgage rates have climbed above 7% and since the Fed's September projections keep another rate hike on the table, mortgage rates are not likely to drift lower in the absence of new data warranting a reconsideration of the outlook," Hale said in a statement. "This means that affordability headwinds that buyers face are likely to continue."
The average rate on the 30-year fixed mortgage has remained above 7% for five straight weeks, according to Freddie Mac. The latest data comes out at noon EDT Thursday.
While elevated rates make it more costly for buyers, it's also convincing many homeowners to stay put rather than sell.
According to Redfin, 91.8% of US homeowners with a mortgage have an interest rate below 6%; 82.4% have a rate under 5%; and 62% have a rate below 4%. That's far below last week's rate of 7.18% and a good reason to avoid selling a home and lose a much more attractive rate.
That's evident in Thursday's data.
Only 1.1 million units were available for sale at the end of August, some 0.9% fewer than a month go and down 14.1% from one year ago, NAR reported. At the current sales pace, that represents 3.3 months of supply. At least 6 months are required to balance the market.
The shortage of supply has helped to prop up home prices, too — another obstacle for buyers.
The median price of a home for all housing types sold in August was $407,100, an increase of 3.9% from a year ago, the NAR found. That median price was the highest for the month of August and the fourth highest ever.
"I think that people are delaying buying a home and that lack of supply keeps prices high," Daryl Fairweather, chief economist at Redfin, recently told Yahoo Finance. "So it depends on how high or how long mortgage rates stay high whether we'll see a decline in prices or not."
Wednesday's Federal Reserve meeting offered some clues. It's likely that another quarter-point hike of the central bank's benchmark rate is in the offing this year. And the Fed's projections suggest that rates will stay higher for at least three more years.
While mortgage rates aren't tied directly to the movement in the fed funds rate, they do track the yield on the 10-year Treasury, which so far has been rising with the Fed hikes. That means more tough times could be ahead for homebuyers if mortgage rates increase.
"Just today's home sales are reflecting July's mortgage rate of under 7%. So if mortgage rates were to go up to 8%, naturally, we have not seen the bottoming for home sales," Yun said in the press call. "Home prices continue to mark higher, but for home sales, we [would] make it another leg down if mortgage rates were to go to 8%."
By Gabriella Cruz-Martinez · Personal finance writer