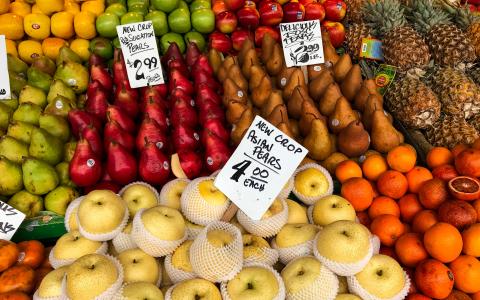 January 21, 2022
(The Free Press) - It's clear that President Joe Biden's economic policies are driving up the cost of almost everything: food, gas, used cars, lumber.
Whatever you can name, it's a safe bet that it costs more now than it did when Donald Trump left the White House.
Here's something else that's rising fast: the federal debt.
CNSNews.com noted on Thursday that Biden's economic thinking – which at this point basically involves simply printing more money – is weighing down American families.
During Biden's first year, the federal debt rose $20,354 last year for each income-tax- paying household.
Citing the Treasury Department's "Debt to the Penny" website, CNSNews.com noted that when Biden was inaugurated the federal debt totaled $27,751,896,236,414.77.
As of Jan. 18, 2022, the last day the federal debt has been reported, the amount had reached $29,868,786,972,155.16.
That's an increase of $2,116,890,735,740.39 in a year.
Based on IRS numbers that showed there were slightly more than 104 million "income-taxpaying households" in the U.S. last year, "The $2,116,890,735,740.39 increase in the federal debt during the first year of Biden's presidency equals $20,353.58 in debt for each of those households."
But CNSNews.com also pointed out that piling on the debt might not be necessary if the federal government could control spending.
"Total federal tax collections in the first three months of fiscal 2022—October through December—set a record as they topped $1 trillion, hitting $1,051,873,000,000," the website reported.
"Prior to this year, the most the federal government had ever collected in total taxes in the first three months of a fiscal year was in fiscal 2016, when it collected $902,498,080,000," it added.
Compared to the first three months of fiscal year 2021, the federal government collected just shy of $860 billion in total taxes.
"Thus, from last year to this year, taxes are up $191,974,650,000—or 22.3 percent—in the first three months of the fiscal year."
And all that without President Joe Biden's soak-the-rich repeal of former President Donald Trump's tax cuts.