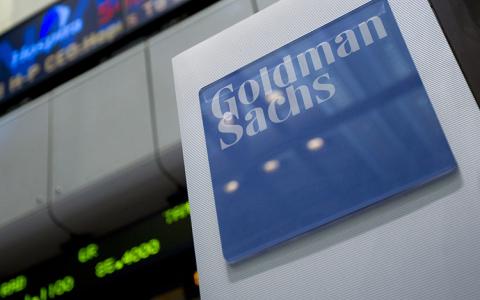 June 29, 2020
The grim milestones of 10 million global coronavirus cases and more than 500,000 deaths, along with spikes in a number of U.S. states, haven't deterred investors on Monday. U.S. stock futures pointed higher before the open, despite more indications a second wave may be around the corner.
Of the 10 million cases worldwide, more than 2.5 million have come from the U.S., according to data by Johns Hopkins University. The U.S. also hit a daily record for new cases on Friday, reporting 44,000 new infections, and lockdown measures have been reinstated in Texas and Florida.
After the Dow Jones Industrial Average fell 3.3% last week, U.S. stocks looked set for another week of uncertainty. 
In our call of the day, Goldman Sachs strategists said high volatility and low risk-adjusted returns were likely to linger in the coming months. After last week's 2.9% dip, they expected the S&P 500 to end the year at 3,000 points — 0.3% lower than its closing price on Friday.
"Consensus expects 9% upside to the typical stock over the next 12 months and volatility should remain elevated through the rest of the year, suggesting low risk-adjusted returns in the coming months."
The investment bank's portfolio strategy research team added 31 stocks to its high Sharpe ratio basket, which now tilts toward health-care providers, media, information technology services, and aerospace & defense industries. The Sharpe ratio measures the risk-adjusted return of an investment, with a higher ratio having a more attractive return once risk is factored in.
Goldman's high Sharpe ratio basket has underperformed the S&P 500 year-to-date by 591 basis points, which the team put down to its tilt toward value stocks. Historically, the basket has outperformed the S&P 500 in 66% of semiannual periods since 1999 by an average of 271 basis points. The basket outperformed the index in May and early June, as economic data improved and value stocks rallied, they said, but has lagged behind since as fears of a second wave have mounted. 
Following the rebalance, Goldman said the basket offered superior prospective returns to the S&P 500. Western Digital, Merck & Co, Concho Resources, Philip Morris International and Verizon Communications were among the new constituents with the highest ratio of expected return to implied six-month volatility. General Motors, Comcast, Mondelez and Coca-Cola are among the existing members with the highest ratios.
This article originally appeared on MarketWatch.