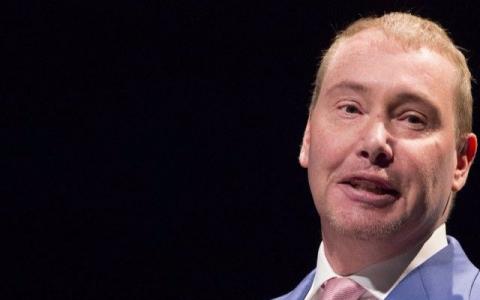 November 22, 2020
(Forbes) As the market rally continues on the back of promising vaccine results from Pfizer and Moderna, billionaire Jeffrey Gundlach, the founder and CEO of DoubleLine Capital and a keynote at Forbes' Wealth Management Summit, says that the U.S. stock market is "really overvalued" and warns that the U.S. dollar could be in for a "significant" downturn heading into late 2021 and 2022.
KEY FACTS
The U.S. stock market's performance is "wild" compared to that of its international counterparts, says Gundlach: While the S&P 500 has soared nearly 75% over the past five years, France's CAC 40 and Japan's Nikkei 225 are up roughly 11% over the same period, and the United Kingdom's FTSE 100 has ticked up less than 2%.
Despite the massive stock market growth, Gundlach notes that the U.S. has been underperforming its peers with respect to GDP growth, and that trend is expected to continue: The U.S. is projected to see real GDP growth of 3.7% in 2021, while the world economy is expected to grow 5.2%.
Further concerning is that without Microsoft and the five FAANG stocks (Facebook, Apple, Amazon, Netflix and Google-parent Alphabet), the S&P 500 would be roughly flat over the past two years, making the broader-market indexes highly susceptible to shifts in any of the six.
There's also a "retail trading frenzy" that occurred in the aftermath of the $2.1 trillion CARES Act from March, says Gundlach, pointing to increased retail platform trading volumes, account signups and "records being shattered" in the number of speculative trades in the options market–all of which are a terrible sign for stock-market fundamentals.
On top of an already massive debt load, the nation's outsized government spending during the pandemic will result in a "very large decline in the value of the dollar that hasn't really begun in earnest at all," says Gundlach, noting that the dollar's already down about 10% from its peak in March.
CRUCIAL QUOTE 
"There's a myth that the world stock market is on some sort of bull market tear, but nothing could be further from the truth," says Gundlach. "If you take the United States out, it absolutely hasn't gone up in the last three years," and even then, "The 'super six' is carrying the whole market on their back, and narrow markets aren't very attractive," he adds, referring to the outsized valuations of Microsoft and the five FAANG stocks.
SURPRISING FACT
Measured against earnings, current S&P valuations are in line with those around the time of the dot-com technology bubble in 2000. The S&P 500 Ex-Technology ETF, which as the name suggests comprises only the 433 non-tech stocks on the S&P, is down 3.3% this year, while the S&P 500 is up 11%.