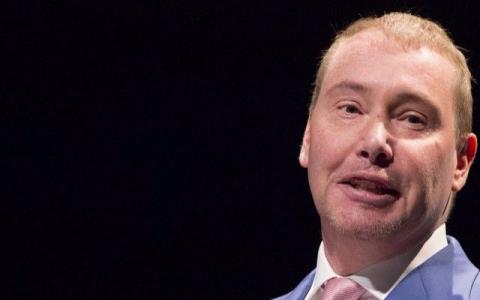 April 19, 2020
(CityWire) Bond heavyweight Jeff Gundlach has blasted the Federal Reserve as a 'failed' and 'broken' institution, claiming the central bank is now acting in contravention of its own charter.
In two tweets on 14 April, the DoubleLine Capital founder said the US central bank is now not acting in compliance with the Federal Reserve Act of 1913 with its widespread stimulus efforts.
The comments followed a series of measures announced by Jerome Powell, which has seen unprecedented action and support to combat the economic impact of the Covid-19 outbreak.
According to CNBC, the Fed has announced 16 market-moving measures since 3 March as part of plans to arrest an economic collapse. This has included rate cuts and a $2.3 trillion lending program announced on 9 April which meant around $6 trillion of liquidity has been made available.
ForGundlach this appeared to be the straw that broke the camel's back. He tweeted: "An institution violating the rules of its own charter is de facto admitting that said institution has failed and is fundamentally broken."
In a subsequent tweet, Gundlach said he expected the Fed to announce 'some wonky semantic argument' that would justify the stimulus. He said it would be the same type of justification it used for stimulus measures announced last year which, Gundlach stressed, was also 'not QE'.
However, not everyone shared Gundlach's outrage. Veteran fund manager and avid Twitter user Paul McNamara, who runs several strategies at GAM, offered a facetious take on the LA-based manager's messages.
As McNamara sniped, "we get cross when our positions go badly too."