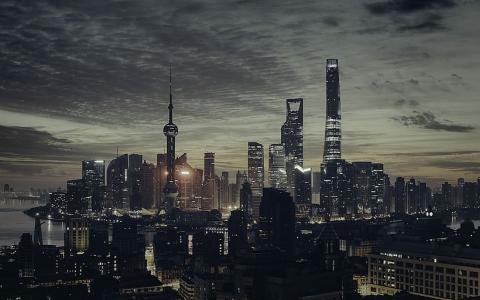 October 1, 2020
(Global X) Several developed, emerging and frontier markets outperformed the US-based S&P 500, which ended the quarter up 21%, and the MSCI All World Country Index (ACWI), which ended the quarter up 19%. In developed markets, the Global X DAX Germany ETF and the Global X MSCI Norway ETF outperformed the S&P 500 and the ACWI Index. And in emerging and frontier markets, the Global X MSCI Argentina ETF and the MSCI Nigeria ETF outperformed the broad indices, respectively.
Notable Performers
The Global X MSCI Argentina ETF (ARGT) was the best performing single-country ETF within the International Access Suite, returning 45.14% during the quarter. Towards the end of Q2, Argentina reached closed a $65 billion sovereign debt deal – a promising step from the government resulting in higher interest payments, shorten bond maturities and haircuts on the face value of its bonds.
Another top performing single-country ETF for the quarter was the Global X DAX Germany ETF, which returned 26.45% in Q2, as German leadership managed the COVID-19 pandemic exceptionally well and kept the fatality rate low. The government also announced a comprehensive stimulus package of $505 billion to protect the economy from the ongoing crisis.
After global oil markets experienced one of the sharpest selloffs in history, the energy sector made a strong comeback in Q2 as oil prices rose to $40 per barrel. The rebound led to positive returns for several ETFs tracking oil-exporting countries during the quarter. In Q2, the Global X MSCI Nigeria ETF returned 24.24%, while the Global X MSCI Norway ETF returned 20.65%. With the Organization of the Petroleum Exporting Countries (OPEC) maintaining production cuts, these individual countries may benefit from further increases in oil prices supported by a weakening dollar and an uptick in global economic activity.
From a regional standpoint, the Global X FTSE Nordic Region ETF (GXF) also performed well because of the rebound in oil prices and lower COVID-19 transmission risks within Norway, Finland, Denmark, and Sweden. As a result, GXF returned 17.47% in Q2. Norway and Finland responded to the COVID-19 crisis with strict rules, while Sweden's "carrot" social-pressure campaign for social distancing seemed effective. Denmark's swift response came before most other countries began to formulate their plans.
Although the Global X Colombia ETF (GXG) and the Global X Portugal ETF (PGAL) were the bottom performers within the international suite in Q2, they both still managed to outperform the S&P 500 for the quarter. GXG returned 10.23% in Q2 while Colombia enforced one of the strictest and longest lockdowns globally. During the quarter, PGAL returned 13.33% while Portugal struggled alongside Spain to keep the spread of COVID-19 controlled.
Read the full 2Q20 International Report HERE.