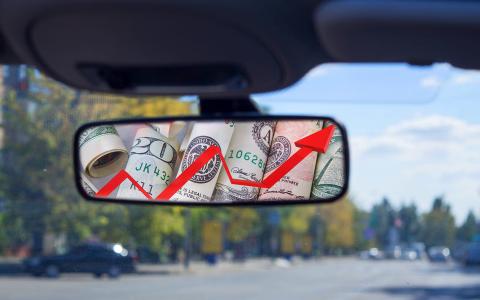 July 14, 2023
(Bloomberg) - The rally in global stocks suggests inflation and recession risks are in the rear-view mirror. Goldman Sachs Group Inc. strategists are more skeptical.
"US recession risk remains elevated and inflation could prove to be more sticky from here, triggering hawkish central bank surprises," the team led by Christian Mueller-Glissmann wrote in a note. "We expect global equities to remain stuck in their 'fat and flat' range from here," they said, with a lower risk premium and relatively muted earnings growth limiting the potential for more gains.
The strategist — who correctly forecast a period of underperformance in the S&P 500 early in 2023 — said the improvement in investor sentiment through June has also shot ahead of economic data.
"While we see more potential to add duration after the recent hawkish central bank wave, we also still see the attraction of cash in portfolios due to elevated front-end yields and macro uncertainty," Mueller-Glissmann said.
After a tepid start to July, the S&P 500 has bounced this week as cooling inflation data stoked optimism that the Federal Reserve could let up on rate hikes soon. Focus now turns to the second-quarter earnings season, which kicks off today with reports from the large US banks.
Goldman strategists said a big risk for the second half was the impact of slowing global growth on earnings revisions. They said their strategy teams forecast virtually no profit growth, except in Japan, in 2023 and mid-single-digit growth rates for regions outside Asia in 2024.
They retained a neutral asset allocation to stocks, while upgrading bonds to neutral from underweight. They cut their recommendation on commodities to neutral over three months, but retained an overweight rating over 12 months.
By Sagarika Jaisinghani