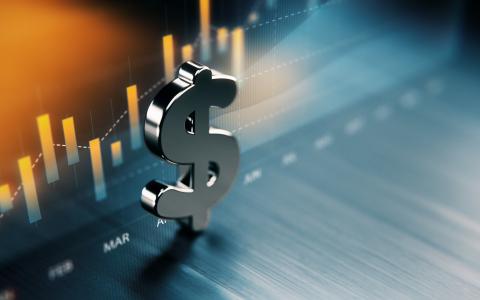 May 15, 2019
(Yahoo!) -- The Goldman Sachs Group GS is likely to strike a deal soon with United Capital Financial Partners, per The Wall Street Journal.
Addition of United Capital, a California-based investment advisory firm, would be Goldman's biggest deal post-2008 financial crisis.
Notably, the deal value is anticipated to be between $700 million and $750 million, as reported by CNBC.
With about $24 billion in assets under management, United Capital offers financial life and investment management services through its subsidiary, United Capital Financial Advisers.
It also offers wealth management services through FinLife Partners, which is currently used by 46 registered investment advisers with $25 billion in assets.
Founder Joe Duran had announced plans to have "a single partner" in January 2019.
This deal marks progress in Goldman's decision to bolster the private wealth management division.
The company at present offers services to the ultra-rich.
However, post-acquisition it would have exposure to affluent and high net worth clients as well.
Of late, Goldman has been focused on diversifying sources of revenues and bolster its financial performance. In March, it launched a first-ever credit card in partnership with Apple. Also, it bolstered ETFs sales by agreeing to acquire Standard & Poor's Investment Advisory Services LLC.
Moreover, Goldman is tapping into the large addressable market of consumer deposits with its digital consumer lending platform — Marcus. However, it continues to face probes and queries from several federal agencies, which remains a concern.
Shares of the company have witnessed a slight fall in the past six months compared with 1.4% decline of its industry.
Goldman currently carries a Zacks Rank #3 (Hold).
A few better-ranked stocks in the same space are Stifel Financial Corporation SF, currently sporting a Zacks Rank #1 (Strong Buy), E*TRADE Financial Corporation ETFC and Ladenburg Thalmann Financial Services Inc LTS, carrying a Zacks Rank of 2 (Buy). You can see the complete list of today's Zacks #1 Rank stocks here.
Over the past 60 days, Stifel Financial has witnessed 2.9% upward earnings estimate revision for the current year. Its shares have gained 12.1% in the past three months.
E*TRADE's earnings estimates for 2019 have been revised 4.1% upward over the past 30 days. Shares of the company have gained 6.6% in the past three months.
Ladenburg Thalmann's earnings estimates for the current year have remained stable over the past 30 days. Shares of the company have gained 23.7% in the past three months.