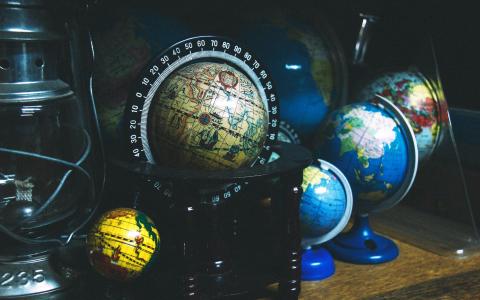 May 19, 2022
(Bloomberg) - The selloff in global risk-assets against a backdrop of surging inflation and slowing growth is only getting started, some market participants believe.
 
Faced with an increasingly hawkish Federal Reserve, the risks posed by Russia's invasion of Ukraine and China's strict Covid policies, the MSCI All Country World Index is nearing a bear market. US Treasury yields are near levels not seen since 2018 while the Bloomberg Dollar Spot Index is just off a two-year high.
"Financial conditions are only starting to tighten," said Charu Chanana, market strategist at Saxo Capital Markets Pte. "Markets are still digesting all the nuances of the complex of pandemic, supply issues and inflation -- and now with risks of stagflation in the picture -- I think we are only getting started!"
The selloff has been particularly pronounced in stocks with nearly $20 trillion of market capitalization flowing out from global equities since November. That compares with market value loss of $37 trillion in the global financial crisis, data compiled by Bloomberg shows.
For the selloff to stop, traders will need positive signals on any easing of China's Covid Zero strategy and a less hawkish US Federal Reserve, said Chetan Seth, Asia Pacific equity strategist at Nomura Holdings Inc.
To be sure, there are different views as to what stage of a downturn markets are at. The argument of peak US inflation has garnered some support in recent days. Marko Kolanovic, JPMorgan Chase & Co.'s co-head of global research, is resolute that things can get better for the world's biggest stock market this year saying "most of the bad things have happened already."
Morgan Stanley last week said markets are entering the late stages of a bear market, but that earnings and valuations aren't sufficient to call a turnaround.
"The hard truth is that global stock markets are only in the very early stages of pricing in a global economic slow-down that is already in full swing," said Clifford Bennett, chief economist at ACY Securities. "We cannot know if this will be a 6-18 month corrective phase, or is in fact something far more significant akin to a 3-6 year decline in asset prices."
By Abhishek Vishnoi and Ishika Mookerjee