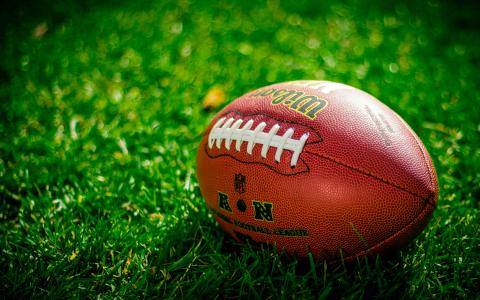 September 4, 2022
(EpicStream) - Tom Brady and Gisele Bundchen have been married for 13 years. But they have been making headlines recently amid rumors that they are on the brink of a divorce.
Multiple publications have been insisting that Bundchen wanted Brady to focus more on their family after his retirement. But the athlete's decision not to push through with his initial plans caused their marriage to fall apart.
Athlete's Decision To Unretire Allegedly Caused Their Marriage To Fall Apart
Gisele Bundchen's Friends Want Her To Make Some Changes To Her Prenuptial Agreement
Gisele Bundchen allegedly is encouraged by friends to update her prenup with Tom Brady.

According to Radar Online, Gisele Bundchen's friends urged her to make some changes to her ironclad prenuptial agreement that was first put in place in 2009. At the time, the fashion model and Tom Brady weren't worth over $600 million combined.
Earlier this year, Brady also signed a lucrative deal with Fox Sports. And after learning about Brady's additional income, Bundchen's friends encouraged her to make some changes to their signed document. However, the model didn't, and now her marriage to Brady is allegedly on the brink of a collapse.
"The current prenup is pretty ironclad and lists how everything will be divided should they break up, but it needs to be updated and it can be if both parties agree. Gisele is rich in her own right, but her friends are telling her she'd be nuts not to revise their prenup and she's likely to listen to them," the source said.
Gisele Bundchen Allegedly Heartbroken Over Tom Brady's Decision To Unretire
The source also claimed that Bundchen and Brady could eventually decide to go their separate ways if they won't be able to hash out their issues. The latter previously expressed his desire to retire, but he allegedly had a change of heart that upset his wife.

"Gisele was stressed out and concerned about Tom's change of heart. It's caused tension in the marriage for sure," a second source said.

Gisele Bundchen, Tom Brady Allegedly Feuding Nonstop
According to Sportskeeda, Bundchen recently left her home in Tampa, Florida, following a series of arguments with her husband. Brady, on the other hand, announced that he would be going on an 11-day break from his team's training camp due to some personal reasons.
It seems that speculations regarding the couple's marriage also became rifer after the model opened up about her relationship with Brady. During an interview, Bundchen revealed that her marriage isn't a fairytale.
"I don't think relationships just happen; it's never the fairy tale people want to believe it is. It takes work to be really in sync with someone, especially after you have kids. His focus is on his career; mine is mostly on the kids. And I'm very grateful that he lets me take the reins when it comes to our family. He trusts my decisions," she said.
However, there was no indication that Bundchen and Brady were having problems based on what the model said. So, it's still best to take all the claims above with a grain of salt.


By Camille Heimbrod
September 2, 2022