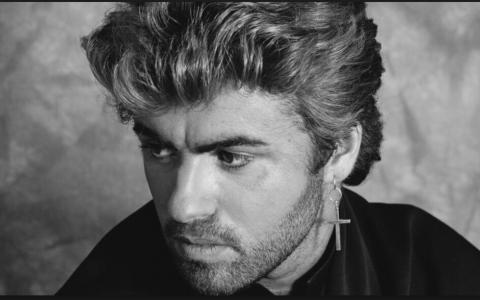 January 7, 2020
(Meaww) George Michael's late younger sister Melanie Panayiotou's share of the massive fortune she inherited from her legendary brother will be donated to charity, keeping in tune with the singer's generosity during his lifetime.
MEAWW previously reported that Melanie Panayiotou, 55, was found dead on Christmas Day, exactly three years after her brother died at his home in Goring-on-Thames, Oxfordshire aged 53.
George had left most of his $128 million fortune to Melanie and his other sister, Yioda, and, according to a source speaking to the Sun, the former's share will be donated to charity. The singer had been an active LGBT rights campaigner after coming out as gay in 1998 and was heavily involved in numerous HIV/AIDS charities as well.
He had started with his philanthropy as far back as 1984, just when his fame was skyrocketing and joined together with other British and Irish pop stars to form 'Band Aid' to raise money for famine relief in Ethiopia. He donated the proceeds from his 1991 single "Don't Let the Sun Go Down on Me" to 10 different charities for children, AIDS, and education, and was a patron of the Elton John AIDS Foundation.
Then, in 2003, he joined other celebrities to support a campaign to help raise $26.3 million for terminally ill children run by the Rainbow Trust Children's Charity. He also famously gave $20,000 to a 'Deal or No Deal' contestant for IVF treatment and $33,000 to a debt-ridden woman crying in a cafe, and following his death, many charities revealed he had privately supported them for years.
"George's family share his caring spirit," the source told the Sun, speaking about Melanie's donation of her inheritance. "Knowing that some good is going to come out of this double-tragedy has provided a small amount of comfort."
Melanie, who was a hairdresser, had traveled around the world with her brother during the peak of his music career and was said to be devastated over his death. While her cause of death has not yet been revealed, she is expected to be laid to rest at the Highgate Cemetary burial grounds, next to her brother. Their mother, Lesley, was also buried in the same location.