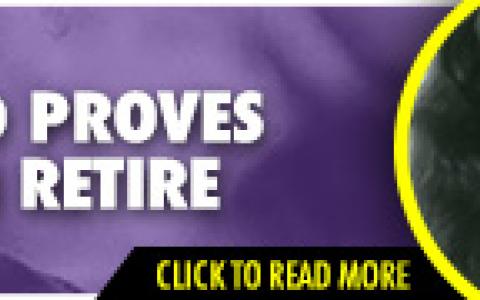 September 5, 2016
Legendary comedian hadn't made a film in 25 years but died in relative comfort 3,000 miles from Hollywood. While it may not have been a blockbuster final act, it was quiet and he called the shots -- finally a model for HNW seniors to emulate and not dread.
Gene Wilder's glory years came too late for the Golden Age of Hollywood and too early for the modern era of $50 million superstars, but he did well enough to walk away after a couple of decades.
In an industry where performers in their 80s and 90s outlive their savings and need to keep working into the grave to pay the bills, that's an achievement.
The fact that he walked away for personal reasons close to the peak of his career is even more extraordinary.
Unlike most stars we profile, Gene Wilder died somewhere between filthy rich and flat broke, spending down his cash while remaining comfortable to the end, which came last week from Alzheimer's complications.
It's possibly the rarest story in the high-net-worth world: an actual "retirement" after the job winds down and philanthropic and artistic interests take over.
For Wilder, that meant retreating from the cameras and getting some privacy when he wanted it.
The ultimate luxury
All the iconic film roles we associate with Gene Wilder played out across the 1970s and 1980s. His last movie was in 1991.
Give or take a handful of TV credits, he effectively stopped working 25 years ago, at age 58.
The life in his 4-bedroom house in Connecticut probably wasn't what his Hollywood peers would have considered luxurious. While Stamford is tony, it's far from the fast lane.
The pace evidently suited Wilder perfectly. It's a big part of why he bought the house with Gilda Radner when they married and why he moved there with fourth and final wife Karen Boyer, whom he married the year he left movies.
Surrounded by close to 3 acres of forest, he could write his memoirs and other books, leaving the "business" end of show business far behind.
Despite his often-frenetic professional image, he ultimately seemed happy to fade into the woodwork. And he did it so well that it's really an open question how much cash he left behind.
The house is maybe worth $1 million in a good year. With real estate prices sagging across the Connecticut Gold Coast, the heirs could end up with a little bit less when they sell.
On the other hand, Karen Boyer still lives there. She was considerably younger than Wilder, so unless she wants to downsize, there's no urgency about liquidating the property right away.
She probably also inherits all the liquid assets left behind. Wilder settled with his first two wives early in his career before he was making relatively big money. Gilda died decades ago.
While he had an adopted daughter, she held a grudge for decades -- maybe there's something in the will for her, but then again, maybe not.
Other than a devoted nephew, his survivors came from his wife's family. If they were close, they may be named in the will as well, but Connecticut's spousal share rules guarantee Karen at least a third of the assets in any event.
The nephew is a filmmaker who took time out to help promote Wilder's books. Odds are good he's going to play a role in the estate, either as trustee or executor.
I don't think there's a vast amount of wealth here to divide in any event. Some of Wilder's most famous films were at best modest box office successes early on, and it's unclear how aggressively he could have negotiated residual rights on classics like "Willie Wonka and the Chocolate Factory" or "Young Frankenstein," much less "Stir Crazy" and "The Producers."
We can hope that his lifetime earnings from the post-blockbuster era were enough to support his widow in relative comfort for the rest of her life.
After all, the spouse is the only estate planning goal retirees really need to consider. Everything else -- from philanthropy to dynastic heirs -- comes second.
Most Trust Advisor readers' clients have a similar financial footprint. If Wilder's advisors did well for him, Karen will be fine.
Otherwise, they could always have urged him to pick up a few walk-on TV roles to fill out the nest egg while he was relatively healthy. My guess is that he worked more or less exactly enough to keep the numbers on track.
Charities and publicity rights
A lot of people initially assumed that Wilder would be donating a lot of his money to ovarian cancer charities.
That's a little mysterious. He worked hard to raise awareness about the disease and to raise funds through personal appearances, but I'm not finding a lot of evidence of huge bequests.
He didn't really need them. As Gilda Radner's survivor, he had the legal right to bestow her name and celebrity on the charities he favored and, in at least one case, helped build.
Third-party donations probably flowed a lot faster in Radner's name than they would have in other circumstances. Undoubtedly her estate -- residuals, personal property -- helped to boost the totals as well.
Radner seems to have had relatively modest philanthropic goals, simply requesting that fans donate instead of sending flowers. Everything beyond that point is really a testament to Wilder's passion for fighting the disease and helping women with it.
But over the years the Gilda's Clubs have merged with other cancer support groups and the family's personal stake in the organization has narrowed.
It's up to the heirs to maintain that connection or let it go.
Meanwhile, Karen has her own interests and Wilder's nephew Jordan seems to have a pretty good head for business.
Every deceased celebrity needs someone to look out for the posthumous image: publicity rights where there are iconic images to license, intellectual property to distribute or hold back.
Wilder needs a literary executor. I suspect sales of his books have been relatively brisk over the past week or so. There may be TV movies ahead, based on his memoirs.
There are also always subsidiary rights to consider. The Broadway musical based on his "Young Frankenstein" script may not have been a huge hit, but as co-writer of the original screenplay, Wilder could easily have raked in 0.5% of the box office.
That trickle of cash moves to his estate now. Likewise, with Wilder's image all over the Internet, there are merchandising opportunities here.
And if he would have rather drifted into anonymity, the will should indicate that. He evidently didn't grab a lot of dot-com cash before the Alzheimer's started to sink in.
Maybe he just didn't want it. He was gracious with his fame and fortune but didn't go out of his way to chase either one.
What he evidently wanted was a little peace and quiet, some domestic wackiness, family and free time.
He got it all. If your clients are still working into their 70s and 80s because they can't let go of the office, Gene Wilder may become a nice story to tell them.
Of course, if they love working, that's a different story.