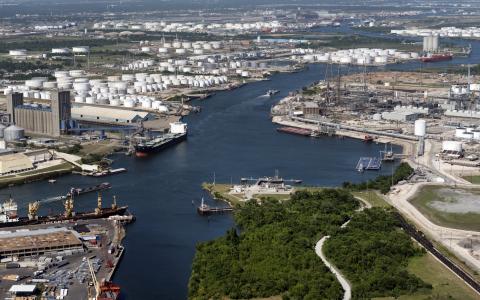 September 14, 2022
(Yahoo!Finance) - Gas prices have been steadily falling for 13 straight weeks, eclipsing the declining streak the U.S. saw at the onset of the COVID-19 pandemic.
According to AAA, the average national gas price is $3.71, as of Sept. 13. GasBuddy Head of Petroleum Analysis Patrick De Haan told Yahoo Finance Live that figure could get even lower within the next few months.
"Barring hurricanes or unexpected outages ... the national average could decline to $3.29, then $3.25," De Haan said (video above). "And it's not impossible that we could be on the road to a $2.99 national average by the end of the year."
Prices at the pump have been plaguing American consumers for most of the year as a result of record inflation, though relief may be just around the corner.
Gas prices are down 25% from their peak of $5.02 on June 14, 2022, due to an assortment of factors affecting the global energy market. These factors include greater demand and lower supply coming out of the pandemic-depleted reserves and the ongoing Russia-Ukraine war that forced the U.S., along with its allies, to impose economic sanctions on Russia, ultimately leading to the ban of Russian oil imports.
Those imports accounted for 8% of all U.S. petroleum imports (including crude oil) in 2021, according to the U.S. Energy Information Administration.
Other reasons for this decline include the suspension of gas taxes in some states, the U.S. releasing unprecedented amounts of oil from the Strategic Petroleum Reserve, and more drivers shifting towards electric vehicles (EVs) in response to higher gas prices.
"As more people shift to EVs, demand for gasoline will taper off," De Haan said. "That will help lower prices in the interim."
Another thing further pushing down prices is the fact that gas stations are now switching over from their summer mix to cheaper winter gasoline.
According to De Haan, as of Sept. 12, one in 10 U.S. gas stations are now selling fuel at $2.97 per gallon or less.
"I think the floor is probably somewhere around the $3 a gallon mark," De Haan said. "Now obviously, it could be a long winter and much could change ahead of the winter given Russia's game with energy… but I do think we go down from here."