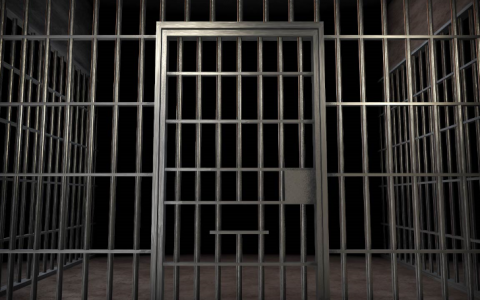 June 25, 2019
(Bloomberg) Over the course of 12 years, Charles Kokesh quietly misappropriated more than $30 million from investors, a jury found in 2014. Kokesh, now 71, cultivated some expensive and unusual hobbies, such as importing Argentine polo ponies and participating in cowboy-style shooting competitions, according to trial testimony. But the really unusual part of the story is how the U.S. Supreme Court decided he wouldn't have to pay back most of the cash.
Kokesh started four funds in the 1980s and '90s. The pitch: They'd finance promising technology companies. Thousands of people ended up investing more than $100 million in them. Geoff Shepard was one. He put $5,000 into a fund in 1986, hoping he'd get in early on the next big thing. "You would have thought we could hit several home runs betting on technology back then," says Shepard, a former corporate lawyer for Cigna Corp.
Instead, Kokesh's funds suffered massive losses, especially after the dot-com bust. But according to the Securities and Exchange Commission, he still managed to maintain a lavish lifestyle. He bought a horse park in Santa Fe, N.M., to house more than 50 horses and play polo, and a motor home to travel to those shooting competitions, a former executive at his firm testified. He converted part of an unused office building into his own private bootmaking shop and even hired a bootmaker to run it. Kokesh declined to comment for this story.
After years of losses, investors wanted to get their money out of the funds, but Kokesh thwarted their efforts, arguing he had the authority to determine when to sell. Fed up, Shepard wrote a letter in 2005 to a fund general partner accusing Kokesh of keeping the funds alive so he could keep extracting management fees. He also sent a copy to the SEC. Soon after, the agency began investigating and eventually sued Kokesh for fraud in 2009. By then the money had run out and the funds had been liquidated. All told, Kokesh lost about $128 million for investors. And the SEC calculated that $34 million had been siphoned from the funds in the form of unjustified payments to himself and the advisory firms he ran, beyond the fees they were entitled to. "We lost everything," Shepard says.
The SEC finally brought the case to trial in 2014. The former executive at Kokesh's firm testified that the money manager used the funds for his own enrichment. Kokesh also purposely lured in small investors—those putting in $10,000 or less—because they were less likely to sue him to recover losses, according to other testimony.
After a five-day trial, the jury found Kokesh had violated securities laws. This was a civil, not criminal, case—the SEC has powers only to extract monetary fines. (Kokesh never faced federal criminal charges.) The court ordered him to pay a $2.4 million penalty and to return more than $50 million in unlawful gains, including interest. Kokesh appealed the decision, arguing that the SEC was seeking to punish him well beyond the five-year statute of limitations for such penalties.
The SEC countered that the bulk of the money it was demanding—more than $50 million—wasn't a penalty but the return of wrongful gains, or disgorgement. Kokesh argued that a penalty and a disgorgement are one and the same. The case went all the way to the Supreme Court, where all nine justices voted in Kokesh's favor in June 2017. Writing for the court, Justice Sonia Sotomayor said disgorgement "bears all the hallmarks of a penalty."
Financial wrongdoing is often uncovered years after victims realize what's happened. The government investigates on average for two years before suing—making five years a tight timeline. In March two senators introduced a bill that would give the SEC up to 10 years to recover money for investors, but it has yet to reach the Senate floor. A similar bill is being discussed in the U.S. House of Representatives.
Some argue that these efforts would tip the scales too far in favor of regulators, forcing individuals to fight cases after evidence has been lost and memories have faded. Increasing the statute of limitations would "cause further delay in what are already long and damaging SEC investigations," said University of Virginia School of Law professor Andrew Vollmer in testimony to the House.
Kokesh has since moved out of Santa Fe. According to public records, he's still in cowboy country, living on a 39-acre ranch in Wyoming. And he's still fighting the SEC. He's appealed the smaller penalty levied against him.