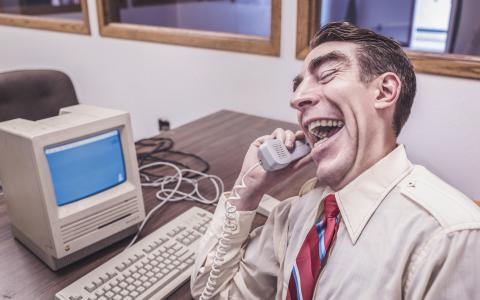 January 4, 2023
(Insurance NewsNet) - The year included plenty of high-profile fraud incidents and trends. COVID-19 fraud cases consistently drove strong traffic to InsuranceNewsNet.
Some of the incidents included significant settlements and impacts. Such as a May settlement by Allianz, which agreed to pay $6 billion to settle charges that its investing division defrauded clients by hiding losses and risks that led a hedge fund to collapse during the 2020 market meltdown.
Allianz SE is selling $120 billion in assets under management to Voya as part of the resolution of the matter.
The collapse wiped out pension funds of more than 100,000 people, while three portfolio managers reassured 114 institutions that their money was secure in what federal investigators called a historic fraud. Allianz agreed to pay $5 billion in restitution to victims, along with $1 billion to settle the Securities and Exchange Commission's charges.
Allianz Global Investors is also banned from advising registered investment funds, such as mutual funds and some pensions, for 10 years, though the company said it expects that the SEC will exempt Allianz Life and Pacific Investment Management Co. from the order.
The Allianz settlement ended the year as the most-read fraud story on INN. Here are the rest of the top 10 fraud stories for 2022:
Class action sought
In May, a new lawsuit sought class-action status for victims of an indexed universal life sales scam.
Filed in Arizona bankruptcy court by Eleanor and Rocco Ciofoletti, of South Carolina, and Larry Stospal, of Texas, the lawsuit named both Shurwest and Minnesota Life as defendants. The three plaintiffs purchased Minnesota Life IUL products from Shurwest producers.
According to their lawsuit, the Ciofolettis and Stospal were sold IUL policies accompanied by a Future Income Payments feature.
Using various marketing efforts, agents allegedly targeted pensioners with the FIP strategy by offering them a lump sum in exchange for a portion of their future pension payments. Scammers pushing FIP allegedly used brokers and insurance producers to find investors – often retired veterans, teachers and firefighters.
Insurance fraud costly
Insurance fraud costs the U.S. economy a record $308.6 billion annually according to an August study by the Coalition Against Insurance Fraud, the first of its kind in more than 25 years.
The Coalition study, which examined all types of insurance products, said the rising price of fraud penalizes every living American an equivalent of $932.63 a year, or $3,750.52 for the average family.
The coalition called for carriers to commit to new and more resources to combat insurance fraud and for the formation of a new task force to focus on fraud in each specific insurance line.
The 40-plus page report compiled statistics from such sources as the FBI, the Insurance Information Institute, the Insurance Research Council, the Centers for Medicaid and Medicare Services, the American Association of Retired Persons, the National Insurance Crime Bureau, the United States Government Accountability Office and the US Census, among others.
In the eight categories of insurance studied, life insurance led the pack, contributing $74.7 billion to the overall annual fraud total, followed by Medicare and Medicaid ($68.7 billion), property and casualty ($45 billion), and healthcare, premium, and workers compensation fraud with about $36 billion each.
A year of fraudsters
The popularity of fraud reporting is nothing new. The year 2022 started with strong reader interest in this recap of 2021 fraud reporting.
The top two most-read stories in that 2021 recap related to a prolific pension fraud scheme that spread to the insurance industry before being shut down by federal investigators.
The victims in the scam included Shurwest, a successful Scottsdale, Ariz., independent marketing organization. Shurwest had filed for Chapter 11 bankruptcy Aug. 31, 2021 after executives realized "there's not going to be anything left," one of its attorneys said.
Shurwest holds readers' attention
Another 2021 story, "Arizona IMO Seeks Bankruptcy Protection From IUL Fraud Fight," which had been published in October, continued to draw readers into 2022, finishing as the fifth-most read story of the year.
This story introduced readers to the Shurwest bankruptcy saga. The story included news of a Minnesota Life lawsuit against Shurwest, alleging that its producers misled customers while selling Minnesota Life indexed universal life policies.
Agents altered applications on more than 1,000 policies sold through Shurwest between 2014 to 2018, Minnesota Life claims in its lawsuit. Shurwest quietly rebranded as The Quantum Group in 2019, the Minnesota Life lawsuit claims, and the insurer wants the new company held liable for its losses.
Security Benefit lawsuit
A 2020 class-action lawsuit alleging that Security Benefit Life Insurance Co. defrauded consumers over fixed indexed annuity sales returned to the most-read stories list in 2022.
Plaintiffs claimed the insurer implemented a "fraudulent scheme" involving a proprietary index used in two fixed indexed annuities. Three of the plaintiffs were part of a class-action lawsuit filed in California earlier in 2020, then withdrawn a few weeks later.
The allegations remained the same: plaintiffs say Security Benefit manipulated clients to invest most of their fixed indexed annuity account values in the company's synthetic index, which performed far worse than portrayed.
The lawsuit was dismissed by a Kansas judge in 2021.
'Annuity King' partner pleas
In another 2021 story that was widely read in 2022, Kenneth Murry Rossman, 63, accepted a plea deal in a federal fraud case that includes co-defendant and prolific annuity seller Phillip Roy Wasserman.
According to court documents from July 2021, Rossman pleaded guilty to one count of  conspiracy to commit mail fraud and wire fraud, and one count of "aiding and assisting the preparation and filing of fraud and false tax returns." The two counts carry a maximum of eight years behind bars.
The self-described "Annuity King" in marketing materials, Wasserman, 64, maintains his innocence and is expected to go to trial in January 2023 in a Florida court. If convicted, he faces up to 20 years in prison on mail fraud, wire fraud and tax evasion charges.
The government seeks a money judgment of at least $6.3 million, court documents say, the proceeds of the charged criminal conduct.
LIMRA tackles fraud
LIMRA discussed its FraudShare program in this June 2022 story, and the statistics were striking.
More than a third (34%) of companies reported increases in account takeover attempts in 2021 as compared to the previous year, according to LIMRA. Account takeovers occur when someone takes ownership of an online account without the owner's knowledge, often with stolen credentials. In addition to account takeovers attempts, 34% of companies saw increases in company impersonation and 31% had increases in claims fraud.
A LIMRA report showed that fraud incidents increased in 2021 in all but two categories of fraud. (Please note that fraud "incidents" shown in the chart below are attempts and do not indicate that the account takeover attempts were successful.)
To address the increase in cybercrime, LIMRA developed the FraudShare detection system for insurance and retirement companies in 2019 and is now expanding capabilities in partnership with Verisk, a leading global data analytics company. FraudShare already serves 53 companies, representing 70% of the life insurance market, 60% of the U.S. annuity market and 25% of the retirement services market.
Machine learning the answer?
This July column considered how machine learning can help the insurance industry combat fraud.
In 2020, the U.S. insurance industry was worth a whopping $1.28 trillion. High premium volumes show no signs of slowing down and make the American insurance industry one of the largest markets in the world. The massive amount of premiums means there is an astronomical amount of data involved.
Without artificial intelligence technology such as machine learning, insurance companies will find it nearly impossible to process all that data. This will create greater opportunities for insurance fraud to occur.
Insurance data is vast and complex. This data is comprised of many individuals with many instances and many factors used in determining the claims. Moreover, the type of insurance increases the complexity of data ingestion and processing.
Pension fraud scammer sentenced
In August, the man behind a pension fraud scheme that was adapted to indexed universal life sales, resulting in millions of retirement fund losses, dozens of lawsuits and a high-profile bankruptcy, was sentenced to prison.
Authorities say Scott Kohn, 68, of Newport, California, caused $310 million in losses to more than 2,500 retirees and placed more than 13,000 veterans into exploitative loans.
Kohn ran a corporation called Future Income Payments LLC (FIP), formerly known as Pensions, Annuities, and Settlements LLC. From April 2011 until April 2018, Kohn and his co-conspirators used FIP as a vehicle for a nationwide Ponzi scheme.
Kohn and his co-conspirators solicited pensioners experiencing financial distress, most of whom were military veterans, by offering an upfront lump-sum payment in exchange for an assignment of the rights to their monthly pensions and disability payments, prosecutors said in a news release. Even though the assignment transactions were characterized as "sales," they were, in fact, usurious loans with annual interest rates of as much as 240%.
By John Hilton
December 30, 2022

InsuranceNewsNet Senior Editor John Hilton has covered business and other beats in more than 20 years of daily journalism.