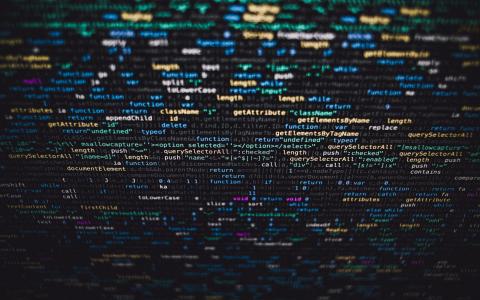 May 28, 2023
(JDSupra) - On May 23, 2023, Franklin Templeton Investments Corporation ("Franklin Templeton Canada") filed a notice of data breach with the Attorney General of Maine after learning about a cybersecurity event at InvestorCOM, a third-party vendor used by Franklin Templeton Canada to deliver certain documents.
Based on the company's official filing, the incident resulted in an unauthorized party gaining access to consumers' names, addresses and Franklin Templeton account numbers. After confirming that consumer data was leaked, Franklin Templeton Investments began sending out data breach notification letters to the 89,470 individuals who were impacted by the recent data security incident.
If you received a data breach notification from Franklin Templeton Investments Corporation or InvestorCOM, it is essential you understand what is at risk and what you can do about it. As a financial Institution, Franklin Templeton Canada owes a heightened duty to protect clients' information. This includes selecting reputable vendors who will exercise the necessary level of care to protect clients' sensitive information. To learn more about how to protect yourself from becoming a victim of fraud or identity theft and what your legal options are in the wake of the Franklin Templeton Investments data breach, please see our recent piece on the topic here.
What We Know So Far About the Franklin Templeton Investments Breach
News of the Franklin Templeton Investments data breach is still fresh; however, what we know at this point comes from the company's filing with the Attorney General of Maine. According to this source, Franklin Templeton Canada was recently notified that InvestorCOM was the target of a cyberattack. Evidently, the attack was based on a vulnerability in the GoAnywhere managed file transfer service developed by Fortra, LLC.
After conducting an investigation, InvestorCOM confirmed the breach on March 22, 2023. Shortly after, on April 4, 2023, InvestorCOM informed Franklin Templeton Canada of the incident, at which point Franklin Templeton Canada organized its own investigation.
The Franklin Templeton Canada investigation confirmed that none of the company's systems were breached and that the unauthorized access was limited to the information that was provided to InvestorCOM. Next, Franklin Templeton Investments began to review the affected files to determine what information was compromised and which consumers were impacted. While the breached information varies depending on the individual, it may include your name, address and Franklin Templeton account number.
On May 23, 2023, Franklin Templeton Investments sent out data breach letters to all individuals whose information was compromised as a result of the recent data security incident.
More Information About Franklin Templeton Investments Corporation
Founded in 1954, Franklin Templeton Investments Corporation is the Canadian division of Franklin Templeton, a large financial services company based in San Mateo, California. Franklin Templeton Canada currently has approximately $1.4 trillion in assets under management. Franklin Templeton Investments employs more than 108 people and generates approximately $27 million in annual revenue. Franklin Templeton Investments Corporation's parent company, Franklin Templeton, generates over $8.7 billion in annual revenue and employs more than 9,000 people.

By JDSupra
May 25, 2023