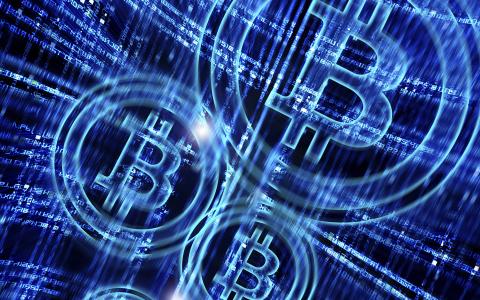 September 12, 2019
(Forbes) Bitcoin has failed to revolutionize the world's financial system since it was created a little over 10 years ago—but some think it's still too early to brand the cryptocurrency revolution dead. 
The bitcoin price, which suddenly dived earlier this week, has swung wildly over the last few years, climbing to highs of almost $20,000 per bitcoin in late 2017 before crashing to a little over $3,000 last year. 
Now, with the bitcoin price back to almost $10,000 per bitcoin, a prominent former hedge fund billionaire investor has promised "the crypto revolution is actually going to happen"— though it might need more time to get off the ground.
"What 2017 did, that crazy bull market, is it got people unrealistic expectations on how fast the blockchain revolution, the crypto revolution is actually going to happen," Mike Novogratz, the chief executive officer of Galaxy Digital Holdings, a bitcoin and cryptocurrency investment company, told financial newswire Bloomberg this week.
"You gotta give them some more runway before we give them the thumbs up or thumbs down."
Meanwhile, Novogratz warned it could be at least five years before bitcoin and cryptocurrencies start to impact people's lives, despite some of the world's biggest technology companies working to make the cryptocurrency revolution happen, including social media giant Facebook and iPhone-maker Apple.
Bitcoin and cryptocurrency investors are nervously watching the bitcoin price for signs it could be about to rally or crash—with global regulators, big tech, and financial institutions all potential catalysts. 
This year's bitcoin bull run is thought to have been sparked by the likes of Facebook eyeing bitcoin and cryptocurrency technology, though Novogratz expects traditional financial companies will trigger the next leap higher.
"I think [the next bitcoin bull run will happen] when institutions start coming in," Novogratz said, but promised "they're slowly and steadily moving in."
"This is not like a backwater experiment anymore, this is part of the financial infrastructure," said Novogratz. "It's time for the regulators to catch up."
Earlier this week, the chief executive of bitcoin and cryptocurrency exchange Luno warned the vast majority of people who have bought bitcoin are still speculating on the price, despite recent efforts to encourage spending—which could mean we're still some way from any kind of bitcoin and cryptocurrency revolution.